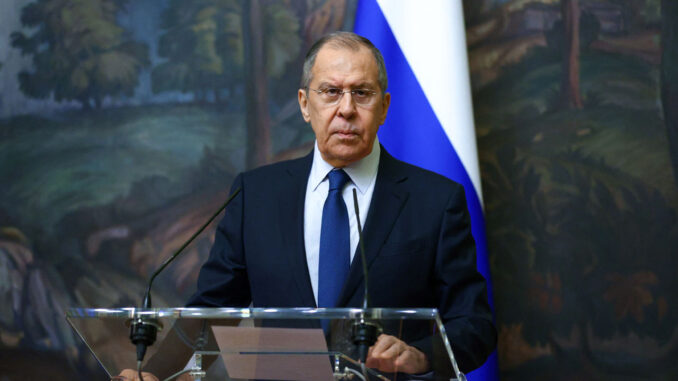 Russian Foreign Minister Sergei Lavrov will address the Arab League in Cairo on Sunday, the organization announced on Thursday, a visit that follows a summit between Russian, Turkish and Iranian leaders in Tehran, the regional rival of the Gulf Arab heavyweights.
In the Egyptian capital, Lavrov will meet Ahmed Aboul Gheit, secretary-general of the Arab League, as well as representatives of the 22 member states.
At Tuesday's summit in Tehran, Russian President Vladimir Putin and his Turkish and Iranian counterparts, Recep Tayyip Erdogan and Ebrahim Raissi, discussed the conflict in Syria – whose return to the Arab League divides its members – and the war in Ukraine, which raises the spectre of hunger in several Arab countries.
Dependent on Russian grain or arms, most Arab capitals have so far not taken a position on the conflict in Ukraine, anxious to spare Moscow without alienating the United States, which has taken up the cause of Kiev.
Mr Lavrov's arrival in Cairo comes more than a week after US President Joe Biden's first tour of the Middle East, where he visited Israel, the Palestinian Territories and Saudi Arabia to attend a summit bringing together the six members of the Gulf Cooperation Council (Saudi Arabia, United Arab Emirates, Qatar, Oman, Kuwait, Bahrain), as well as Egypt, Jordan and Iraq.