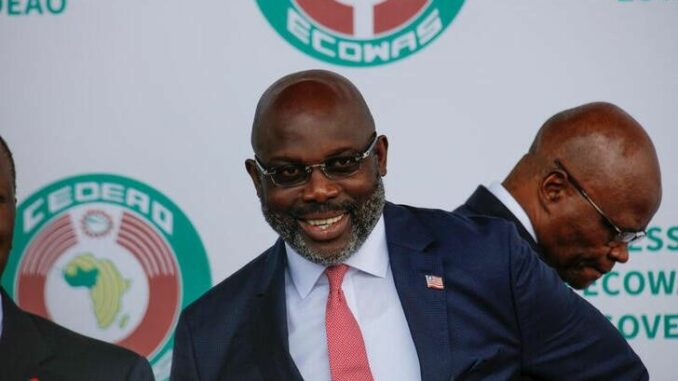 President George Weah has suspended the three senior officials, accused of corruption in a recent report. The three men, including President George Weah's chief of staff, were sanctioned on Monday by the United States for "undermining democratic institutions in Liberia for personal gain". George Weah, who had made the fight against corruption his hobbyhorse, finally cracked down.
On the Liberian government's website, President George Weah expressed concern about allegations by the US Treasury that three of his close associates were involved in corruption. The sanctioned officials are no strangers: Nathaniel McGill, the president's chief of staff, Sayma Syrenius Cephus, the attorney general, and Bill Twehway, the CEO of the National Port Authority.
George Weah described the US allegations as "serious". As a result, he suspended the three individuals "with immediate effect" and replaced them with their deputies while an investigation was conducted.
The US sanctions announced on Monday come a month after George Weah was invited to Washington for a summit of African heads of state, where the fight against corruption is expected to be discussed. The summit is scheduled to take place from 13 to 15 December.