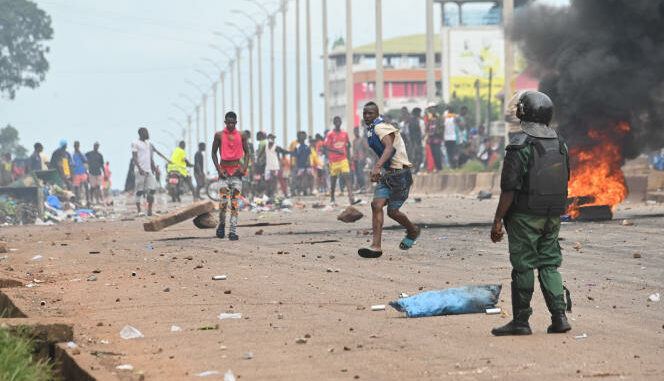 Dozens of Guinean youth clashed with security forces on Wednesday in the suburbs of Conakry, which were partially paralyzed following a call for demonstrations against the junta that has been in power for a year.
The groups of young people clashed with police and gendarmes with stones on the Route Le Prince, an axis crossing the suburbs of the capital and frequent scene of such confrontations. The security forces retaliated with tear gas.
The National Front for the Defence of the Constitution (FNDC), a coalition of parties, trade unions and civil society organizations, had called for peaceful mobilization despite the junta's ban on all demonstrations on 13 May and its decision to dissolve the collective last week.
The FNDC orchestrated from 2019 to 2021 months of mobilization against a third presidential term of Alpha Conde (2010-2020), finally overthrown on 5 September 2021 by Colonel Mamady Doumbouya. The FNDC now carries the voice of protest against the junta, with the opposition considerably weakened.
The FNDC demands a return to constitutional order and denounces the confiscation of power by the military. The FNDC had initiated two days of demonstrations on 28 and 29 July, which were banned by the authorities and in which five people were killed.
The authorities deployed large numbers of police and gendarmes. Various districts of the suburbs gave the appearance of a dead city in the morning. Many shops and large markets remained closed in fear of violence.