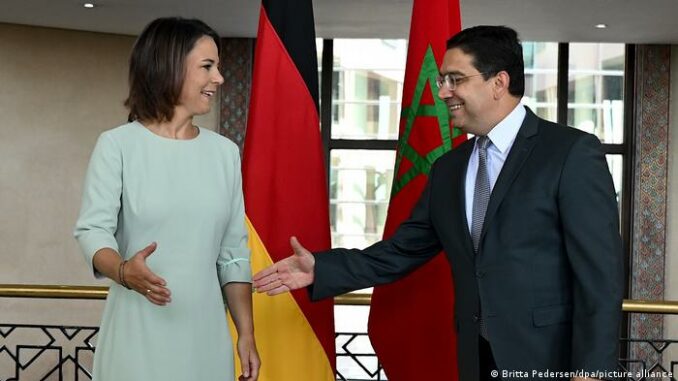 In a joint declaration adopted at the end of talks, Thursday in Rabat, between the Minister of Foreign Affairs, African Cooperation and Moroccans Abroad, Nasser Bourita, and the Minister of Foreign Affairs of the Federal Republic of Germany, Annalena Baerbock, currently on a working visit to the Kingdom, Germany "considers the autonomy plan presented in 2007 as a serious and credible effort by Morocco and as a good basis for a solution accepted by the parties."
In this sense, the German minister reiterated "Germany's long-standing support for the UN-led process for a realistic, pragmatic, sustainable and mutually acceptable political solution for the parties.
The two ministers agreed on the exclusivity of the UN in the political process and reaffirmed their support for UN Security Council Resolution 2602, which noted the role and responsibility of the parties seeking a realistic, pragmatic, sustainable and compromise-based political solution.
Morocco and Germany also welcomed the appointment of the Personal Envoy of the UN Secretary General, Mr. Staffan de Mistura, and reaffirmed their active support to his efforts to advance the political process on the basis of the relevant UN Security Council resolutions.
They also reiterated their support for MINURSO, the joint statement said.