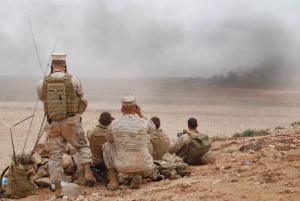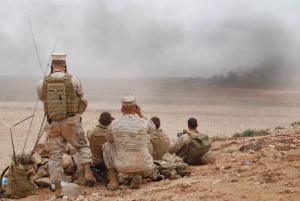 General Boualem Madi of the Algerian army has warned that serious actions need to be taken in order to counter the growing terrorist menace along the borders it shares with neighboring countries as tensions continue to rise. Mali and Libya are experiencing increasing violence and the authority of the respective states is being challenged in certain part of their territory.
According to the Algerian general, security in neighboring countries are "deteriorating" thereby making it necessary for Algeria to do "permanent vigilance and rigorous deployment" along its borders. The country shares borders with Libya, Mali and Tunisia.
Tunisia has become relatively calm expect for its mountains neighboring Algeria. There have been intense tensions between the rebel groups and the government in Libya while the Malian government is struggling to take control of northern Mali which is in the hands of the Tuareg separatist groups. The Sahara desert has been a safe haven for terrorists.
Madi said the situation is "worrying" and underlined that Algeria "must remain very, very, very vigilant" to avoid being entangled in such a situation. The General hinted that "all means have been mobilized to control and master the situation" in order "to guarantee the stability and territorial integrity of the country."
Algeria shares 6000km of mostly desert borders with seven countries, including Libya, Mali and Tunisia, making it increasingly vulnerable. General Madi stated that they can suppress the threats posed by these tensions by intervening in "organized cross-border crime in co-operation with neighboring countries" and being "omnipresent on all fronts inside the country, to deal with remaining terrorist cells."
Algeria has been an important ally of the West in fighting armed extremists in the region since the 2011 Arab Spring uprisings which toppled leaders across North Africa.