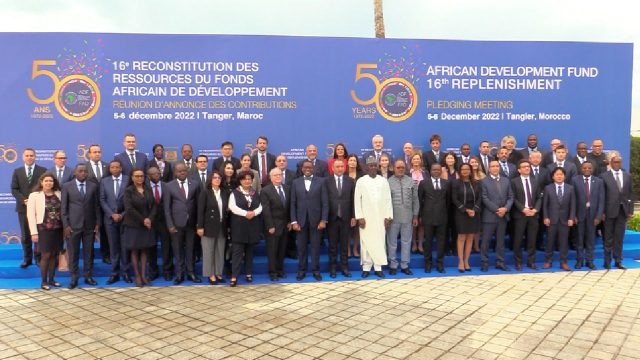 The African Development Fund (ADF) has raised $8.9bn, its highest replenishment in its 50-year history, from international donors to lend and grant funds to low-income countries for the next three years.
The ADF lends on highly concessional terms and provides grants to the less developed members of the African Development Bank (AfDB), using a performance-based allocation system to ensure efficiency and equity. The support is cheaper than the near-market rates of interest that wealthier African countries pay to access AfDB support. Morocco also contributed $5 million to the Fund, joining Angola, Egypt, and South Africa on the list of contributing African countries.
Despite a difficult global economic outlook, this year's replenishment represents a 14.24% increase over the previous cycle's fundraising of $7.4bn.
An elated President of the African Development Bank Group, Akinwumi Adesina applauded the impressive funding package. He said: "I am impressed by the huge commitment and efforts of the ADF donor countries in stepping up support for Africa's low-income countries, especially at this time of great economic, climate and fiscal challenges. This is the power of global partnerships and effective multilateralism in support of Africa."
As agreed at COP27 held in November in Sharm-El-Sheikh, the AfDB opened a new Climate Action Window, which accounts for $429m out of the total $8.9bn and aims at supporting climate adaptation in fragile African states. "We had pledges of strong contributions to the Climate Action Window by the UK, the Netherlands, Germany, and Switzerland. We heard several donors are open to contributing to the climate action window in the future," said Adesina.
On top of that, 40% of the ADF core funding will be dedicated to climate finance. The Abidjan-based institution has set significant targets for 2025, including connecting 20m people to electricity, 32m people to water and sanitation, 15m people to reliable transport systems, and improved agriculture for 24m people.