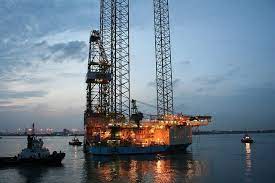 The UK oil and gas company Chariot said it has moved closer to a key milestone in the development of the Anchois project, offshore Morocco, with an agreement with the country's government covering long-term gas sales.
Chariot said in a statement that, together with its field partner, state-owned ONHYM, it has agreed key principles for long term gas sales from Anchois with Morocco's National Office of Electricity & Drinking Water (ONEE).
Chariot indicated that the agreement will cover 60mln cubic feet per day of gas on a 'take-or-pay' basis over a ten-year term, with the gas being delivered via the Maghreb-Europe gas pipeline and supply power generation.
A framework and timetable is now in place for the conclusion of a formal gas sales agreement, the company said, and work on this documentation is underway.
In the statement, Chariot chief executive Adonis Pouroulis said: "This is a notable step forward for us in our journey towards gas production and underpins the project development plan and financing.
"I would like to thank ONEE and ONYHM for their ongoing support, and we look forward to continuing to work together to bring this important natural gas supply onstream and into the Moroccan market as quickly as possible."
ONHYM General Director, Mrs Amina Benkhadra, said that "agreeing on these key principles is indicative of our commitment to the development of the Anchois gas field. We are pleased to be working in partnership with Chariot on this asset which has the potential to deliver a range of benefits to the country."
Abderrahim El Hafidi, ONEE general director on his part said "the Anchois gas project will be an important source of domestic natural gas that will initially feed directly into ONEE's power plants via the Maghreb-Europe Gas Pipeline.
"We are interested to conclude this sales agreement and for Anchois to continue to progress towards production."