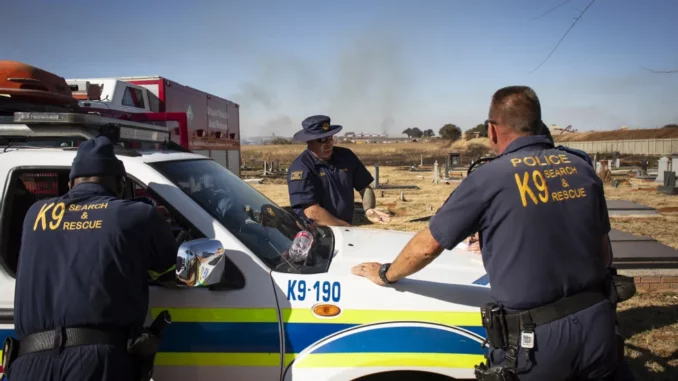 A man wanted for leading a group that carried out kidnappings with ransom demands in Mozambique was arrested on Saturday night at a luxury condominium near Pretoria, South African police announced this Sunday.
"A multidisciplinary team led by members of the Trilateral Planning Cell (TPC) and the International Criminal Police Organization (Interpol) raided a luxury property in Centurion where they detained the alleged leader, who is wanted for kidnapping cases in which ransom demands were made in Mozambique," the South African Police National Command (SAPS) said in a statement released this Sunday.
Centurion is a residential area with over 200,000 inhabitants located between Pretoria, the country's capital, and Midrand, in the South African province of Gauteng.
The South African police statement stresses that South African security forces "acted on an arrest warrant and an extradition request from the Government of Mozambique."
"On Saturday night, the team that also integrated the Special 'Task Force' (STF), and the Criminal Intelligence and Organized Crime unit arrested Esmael Malude Ramos Nangy, 50 years old, at a residence in Centurion" it pointed out. "The police seized in his possession a licensed 9mm firearm, fourteen rounds of 9mm ammunition, five cell phones, several bank cards from South African banks, as well as several Mozambican and South African SIM cards," the South African police note advanced.
The man will appear before the Randburg Magistrates' Court in Johannesburg this Monday, according to the South African police.
Contacted, the spokeswoman for South Africa's national police command, Athlenda Mathe, explained that the arrest was made around 19:00 on Saturday.
According to the police spokeswoman, Mozambican authorities requested in July last year the arrest and extradition of the suspect to "stand trial for crimes of kidnapping and conspiracy committed in Mozambique," adding that Maputo did not specify the alleged "conspiracy" crimes.
"Of course, we will also investigate possible links of the suspect with the kidnappings that have been perpetrated in our country," Athlenda Mathe stressed. The TPC is a policing structure that was created by the governments of South Africa, Mozambique and Tanzania to combat transnational organized crime in the region.