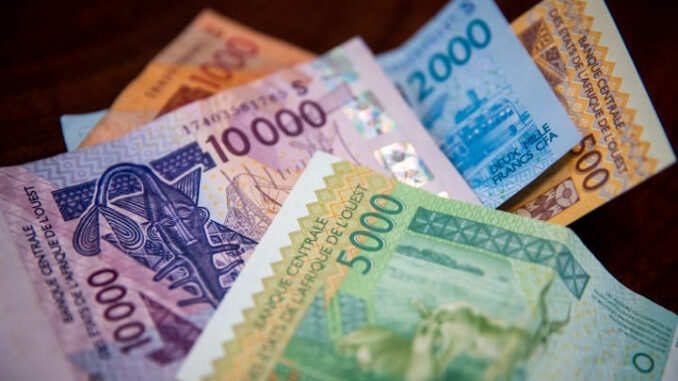 The governor of the Central Bank of West African States (BCEAO), Ivorian Jean Claude Brou Yesterday congratulated Guinea-Bissau's President Umaro Sissoco Embaló for the country's "good macroeconomic performance" in 2022.
On a working visit to Bissau, the BCEAO leader was received in the audience by Sissoco Embaló, to whom he conveyed the indications that the Guinean economy had "relatively solid" growth in 2022, which may continue in 2023.
Jean-Claude Brou expects that "if it continues like this," the Guinean economy will experience growth beyond 6% in 2024.
The BCEAO governor noted, however, some concern about the level of inflation in Guinea-Bissau, which he said was around 7%, in line with the average for the entire West African Economic and Monetary Union (WAEMU) region. "There is the concern that exists in all WAEMU countries given the persistence of geopolitical tension in the world and the crisis at the level of the sub-region; inflation remains high, over 7% at the level of WAEMU and Guinea-Bissau included, but we welcome the measures taken by the authorities to lower inflation," Jean-Claude Brou noted.
The community leader also said that he had informed the Guinean President that the BCEAO was working to reduce inflation in the WAEMU zone to no more than 3%.
The audience with Sissoco Embaló also served for Jean-Claude Brou to present the BCEAO's view on the performance of the banking sector in Guinea-Bissau, which may be "very good" because it is financing the economy at a rate of approximately 10%. "The banks play their role. The situation is good. The banks are profitable and credit to the economy is assured," the BCEAO governor noted, however, noting the need for vigilance in the face of risks in banking.
Jean-Claude Brou said he had discussed with Umaro Sissoco Embaló the importance of commercial banking continuing to finance the public and private sectors in Guinea-Bissau. The WAEMU members are Benin, Burkina Faso, Ivory Coast, Guinea-Bissau, Mali, Niger, Senegal, and Togo. The BCEAO defines macroeconomic policies in WAEMU.