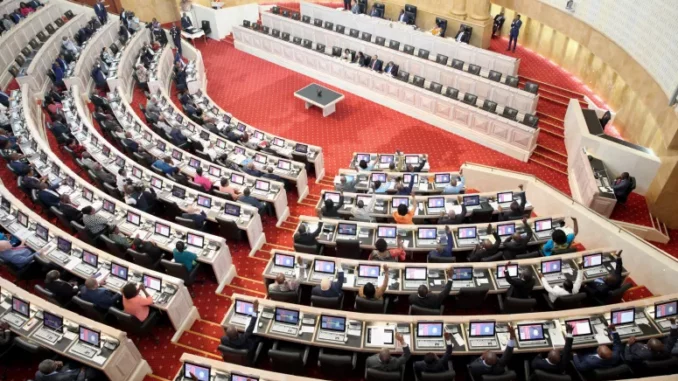 The proposal for the Angolan General State Budget (OGE) for the 2023 financial year will go to a final vote in the National Assembly on 13 February, a parliamentary source said on Tuesday.
The decision was approved during a conference of the presidents of the parliamentary groups, led by the president of the National Assembly, Carolina Cerqueira, as announced by the first secretary of the Bureau of the Angolan parliament.
According to Manuel Dembo, the OGE2023 will be approved in full during the fourth extraordinary plenary meeting of the first legislative session of the 5th Legislature as the only item on the agenda, with the drafting of reports and opinions taking place at this stage.
"At this stage the committees' reports are being drafted, which will serve as the basis for the joint report on the speciality opinion. Thus, the chairs of parliamentary groups concluded that the conditions are in place for the final and overall vote on the OGE2023," he said.
The OGE2023, which was approved in general terms on 16 January, 2023, estimates revenues and sets expenditure of 20.1 trillion kwanzas (38.3 billion euros), of which 13.4 trillion kwanzas (25.5 billion euros) in tax revenues and 6.6 trillion kwanzas (12.5 billion euros) in financial revenues.
Angola's biggest macroeconomic management tool was drawn up at a weighted average price of a barrel of oil of US$75 (EUR68).
The proposed State Budget for 2023, according to the Minister of State for Economic Coordination, Manuel Nunes Júnior, will essentially meet two objectives, namely, "continued economic growth of the country and continued prudent budget management.
The document has been discussed over the last few weeks by the specialized committees of the Angolan parliament, meetings that brought together several social partners and non-governmental organizations.