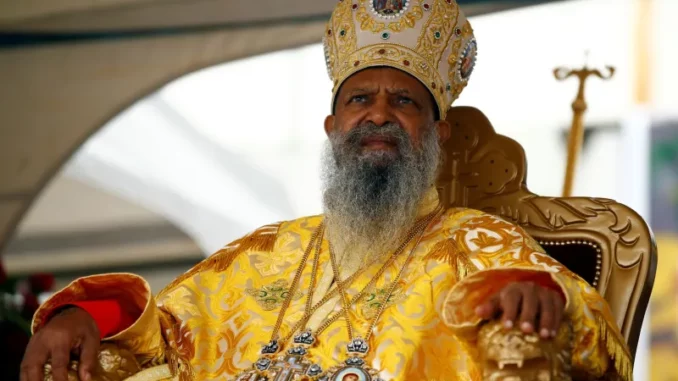 The Ethiopian Orthodox Church has accused Prime Minister Abiy Ahmed's government of interfering in its affairs amid growing tensions with a group of dissident bishops.
The church has been facing an internal crisis since the creation in January of a new synod in Oromia, Ethiopia's largest and most populous region. Leaders of the Ethiopian Tewahedo Orthodox Church, which represents about 40% of Ethiopia's estimated 115 million people, have declared the schism illegal.
Patriarch Abune Mathias has accused the dissident clergy of illegally occupying places of worship, calling on the government to take action to protect "legally recognized churches and administrative buildings".
In a statement on Wednesday, he criticized the Prime Minister for offering a form of recognition to the now excommunicated "illegitimate group". Earlier this week, in a cabinet meeting, Mr Abiy, himself from the Oromo community, invited the two parties to dialogue, both of which he said carried "their own truth".
"The government should not interfere in the religious and canonical affairs of the Church," the patriarch said. The dissident bishops denounce the discrimination of the Church of Ethiopia, claiming that services in Oromia are not conducted in the Oromo language.
Relations between the Church of Ethiopia and the government of Abiy Ahmed had deteriorated with the war in Tigray, which pitted the dissident authorities of this northern region against the federal government of the Prime Minister from November 2020.
Patriarch Abune Mathias, himself a native of Tigray, strongly criticised the government in May 2021, accusing it of wanting to "destroy Tigray" and deploring the damage caused to the region's famous Orthodox monasteries, as well as the massacres perpetrated on land belonging to the Church.