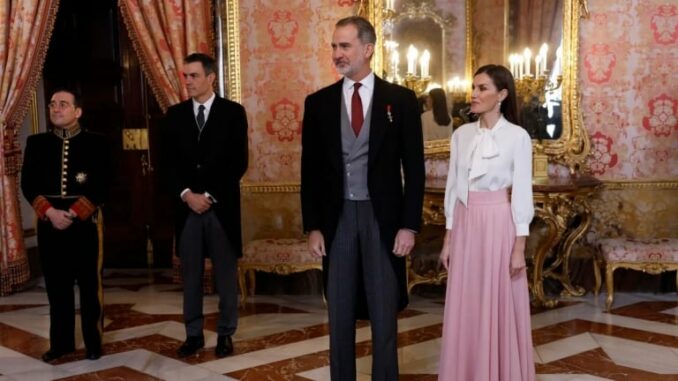 Angola and Spain have an increasingly close relationship in political, diplomatic and economic terms, which the visit of the Spanish monarchs will strengthen in institutional terms and which may tend to subordinate Portugal's role.
The analysis is made by Eugénio Costa Almeida, Researcher at the International Studies Centre of ISCTE-IUL (CEI-IUL), about the visit to Angola of the kings of Spain, Filipe VI and Letizia, from Monday, on their first trip to a sub-Saharan African country.
"There has always been a great rapprochement between Spain and Angola," the analyst said, recalling the stay of José Eduardo dos Santos, the Angolan president who died in July last year, in Barcelona, where he spent the last years of his life.
José Eduardo dos Santos, who presided over Angola's destinies for almost 40 years, died at the age of 79 in Spain, where he moved in 2019, distancing himself from the Angolan regime and his successor, João Lourenço, who has elected his children and closest collaborators as targets in the fight against corruption.
Madrid and Luanda have strengthened relations in recent years, in diplomatic terms, with visits at the highest level: João Lourenço, elected president in 2017, visited Spain that same year, still as minister of national defence, and repeated the passage through the country, already as head of the executive, in 2021, the year in which he also received Spanish Prime Minister Pedro Sánchez in Angola.
"This visit will also have the function of institutionally and diplomatically affirming the good relationship between the Kingdom of Spain and the Republic of Angola," the researcher noted.
But the rapprochement is also evident on an economic and political level.
It is a Spaniard who currently heads the Angolan flagship airline TAAG, it was a Spanish company that was chosen to provide the electoral logistics for last year's elections (despite opposition protests), and it was in Spain that the body of José Eduardo dos Santos was processed.
The death of the former president, on the eve of the 2022 elections, led to a large-scale Angolan diplomatic offensive, following legal proceedings brought by the former president's eldest daughters, Isabel and Tchizé dos Santos, who resorted to the courts to try to stop the transfer of the body to Angola as the widow and mother of his three youngest children, Ana Paula dos Santos, supported by the government of João Lourenço, intended.
A decoration ceremony and the signing of agreements are scheduled to take place at the Presidential Palace, followed in the afternoon by a visit to the Banco Económico building, where an exhibition of the Catalan painter Joan Miró will be inaugurated, and a meeting with the Spanish community.
The business forum, which brings together entrepreneurs from both countries, will take place on Wednesday.