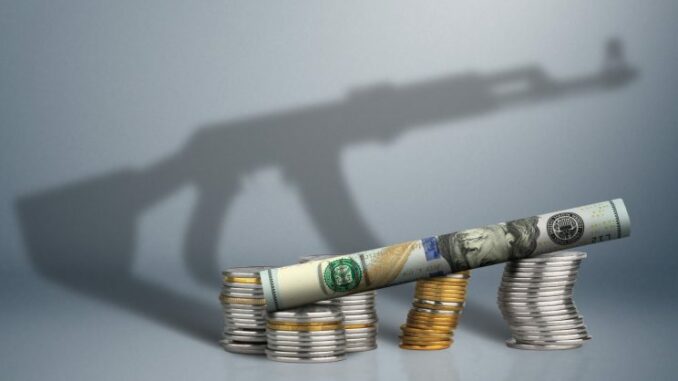 South Africa, placed last week on the grey list of countries subject to enhanced monitoring of money laundering, chose to see this downgrading as "an opportunity", according to its president Cyril Ramaphosa on Monday.
Two new countries have joined the list drawn up by the Financial Action Task Force (FATF), which includes 23 countries in all: South Africa and Nigeria, the organization announced Friday in Paris.
"The grey list is an opportunity for us to strengthen our controls and improve our response to organized crime," wrote the South African president in his weekly letter. This downgrading "has raised many concerns about the state of our financial institutions, our law enforcement agencies (…) The situation is worrying but not as serious as some would suggest," he added.
Many public services suffer from endemic corruption in South Africa, worsened under the presidency of his predecessor Jacob Zuma and that Mr. Ramaphosa has promised to curb. The ANC, the party in power since the end of apartheid, "shows once again its inability to fight against financial crime," reacted Friday the main opposition party, Democratic Alliance (DA).
The radical left (EFF) called Ramaphosa "a criminal at the head of a criminal state". Recalling a case that personally embarrasses him, that of banknotes found hidden in a couch at one of his properties in 2020, the EFF said that this scandal "is part of the reason why South Africa is on the grey list.
Ramaphosa said "the fundamentals are in place and we know what we need to do to get off the grey list," adding that he is "determined to do it as quickly as possible.