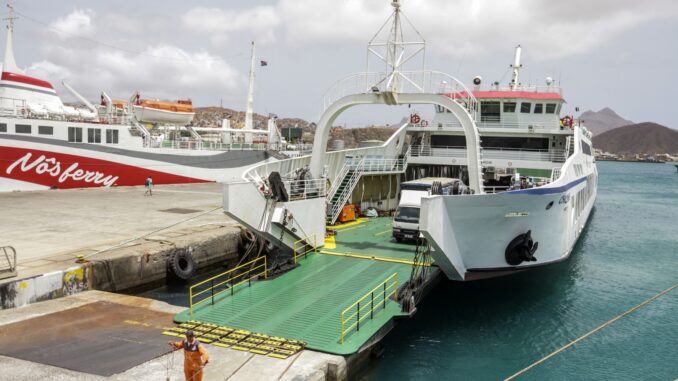 The largest Cape Verdean opposition party, PAICV, said that the revision of the maritime transport concession is a "major scandal" and "damaging to public interests" and promised to take legal action to verify legal compliance.
"We are facing a major scandal and the PAICV will demand the competent authorities to verify the legal conformity of these harmful acts to public interests", said Sunday Rui Semedo, president of the African Party for the Independence of Cape Verde, at a press conference in Praia.
On Thursday, the Cape Verdean government and CV Interilhas signed an addendum to the public service concession contract for passengers and cargo, a little over three years after the first document.
CV Interilhas, led (51%) by Portugal's Transinsular (ETE Group), has held the concession of the inter-island maritime transport public service for passengers and cargo since August 2019, for 20 years and after an international public tender.
The president of the PAICV said that his party will articulate with his parliamentary group in order to promote hearings, in the specialized committees, of the Deputy Prime Minister, Olavo Correia, and the Minister of Sea, Abraão Vicente.
The party leader said that the Government met the demands of the concessionaire and "gave in across the board" by reviewing the concession contract of the inter-island maritime transport service for passengers and cargo.
Rui Semedo pointed out two conditions that were not met in the initial contract, namely the entry with five new ships and to be the concessionaire to finance the development of activities, so it was subject to penalties.
"Instead of this, the government has balked at the concessionaire and given in across the board to the point of going back on all the contractual requirements, making it clear that the interests of Cape Verdeans were not taken care of", he criticized.
For the party leader, this is not an addendum, but a new concession contract, only that "this time without a tender, without competition and without any requirement by the State, which, with this behavior, shows that it is guilty as charged.