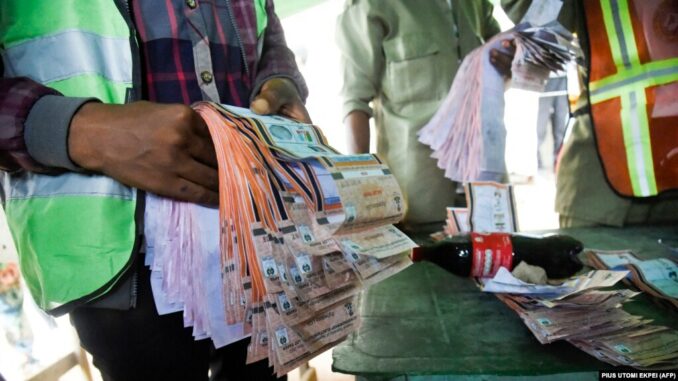 The United States on Monday imposed visa restrictions on several Nigerian officials accused of trying to undermine the February 25 presidential election.
"These individuals have been involved in intimidating voters through threats and physical violence, manipulating election results and other activities that undermine the democratic process in Nigeria", Secretary of State Antony Blinken said in a statement.
At the time, the U.S. congratulated Nigeria's ruling party candidate, Bola Tinubu, on his victory in the presidential election, which was contested and marked by serious technical failures and delays in the electronic transmission of results.
"These measures are targeted at specific individuals and are not directed against the Nigerian people or the government of Nigeria as a whole", Blinken added. The State Department did not specify who the targeted officials are, who are now banned from entering the United States.