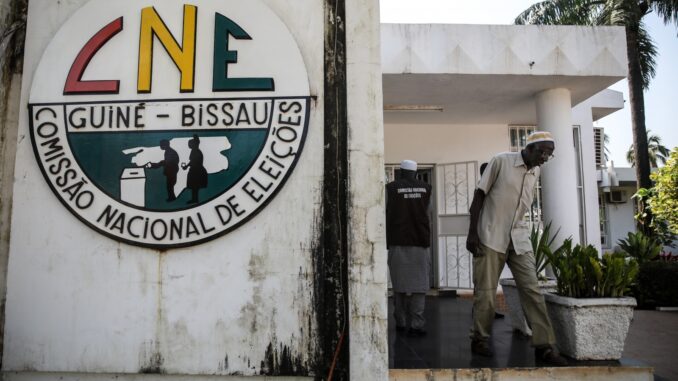 The National Elections Commission (CNE) of Guinea-Bissau is still awaiting the availability of part of the funding promised by ECOWAS for Sunday's parliamentary elections, said Wednesday the spokeswoman, who assured that the holding of elections is not in question.
Speaking to journalists at the CNE headquarters after a meeting with Alberto Carlos, chief observer of the Community of Portuguese Speaking Countries (CPLP), Felisberta Moura Vaz said that 300 million CFA francs (457,000 euros) are at stake to finance the electoral operation.
"We are prepared for the vote on the 4th, although we are waiting for the financial part that ECOWAS [Economic Community of West African States] will transfer to us," she said, adding that "this will not jeopardize the vote" on Sunday.
The spokeswoman added that this amount is intended to finance the electoral operation, namely to "pay the people who are going to work in the field" and reiterated that "the logistics are ensured" so that the electoral schedule can be fulfilled.
The head of the CPLP mission also referred to the "financial constraints", but said he had been told by the CNE that there are "organizations that are already ready to finance" the missing amount.
Questioned about whether the holding of the elections is at stake, the Timorese ambassador said that he has no information to that effect. "We have had several meetings and so far we have not felt that, but we are positive about holding this election", he said. Nearly 900,000 voters are registered to vote in Sunday's legislative elections, in which 20 parties and two coalitions are running.
The electoral campaign ends on Friday.