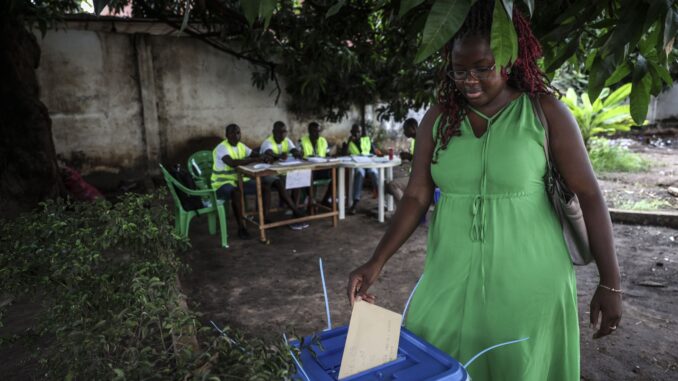 The problem of the lack of part of the money promised by ECOWAS to support Sunday's legislative elections in Guinea-Bissau has been overcome, announced Thursday the head of the Observers Mission of that regional organization, Jorge Carlos Fonseca.
"According to the information I got a while ago, this is a problem that has been overcome, there are always other problems that are being solved, but this financial problem has been solved," said the former President of Cape Verde, speaking to journalists at the end of a meeting with the Guinean president, Umaro Sissoco Embaló.
The head of the mission of the Economic Community of West African States (ECOWAS), said, however, that there are other issues to be resolved. Such as "some logistical problems" or a problem of early voting of military and security forces, "but that will also be overcome".
The National Elections Commission (CNE) has scheduled a meeting Thursday to clarify possible changes to the voting process for military and security forces.
Jorge Carlos Fonseca also considered that the question of the legitimacy of the CNE, whose president was nominated president of the Supreme Court, "was very well solved", with the nomination of an Executive Secretary "who will be a sort of interim president and who will act as president of the CNE". And this solution was accepted by the political parties, "which means that there will be no problem in the proclamation of the results".