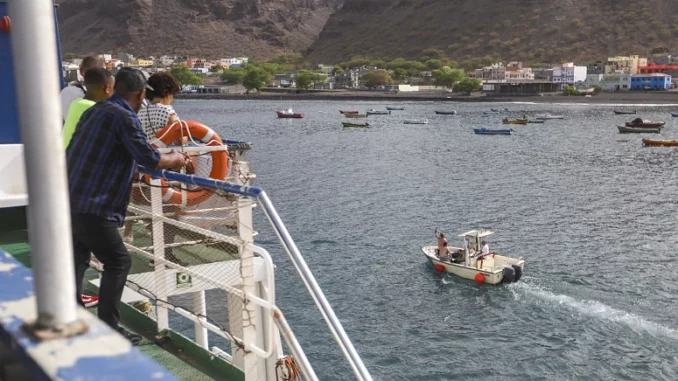 Enapor, the public company responsible for managing Cape Verde's nine ports, Tuesday inaugurated a new building on the island of São Vicente, an investment of about 589,000 euros that will be the "new home" for dockworkers.
The Building for Port Manpower and Engineering and Maintenance is located in Porto Grande, in Mindelo, São Vicente Island, to be the "home" of the city's stevedoring operators, and was inaugurated by the Minister of the Sea, Abraão Vicente.
"Who sees the ports, besides the machines, has to see the people who operate it, from the stevedores to the board of directors", said the minister, considering that the inauguration gives a "positive sign" for the way the port units are managed, the gateway to the islands.
The work was budgeted at 65 million escudos (589 thousand euros), 35 million escudos (317 thousand euros) for infrastructure and the rest for maintenance and engineering services.
For the minister, with the work the port manager is "building the future", giving the dockers "all the conditions" logistical and human for their reception, living and working in the port facilities. "We are building a future, where there is more likely to be a need for more investment in the future, and that may lead Enapor to a public-private partnership process to improve port efficiency and port growth", he considered, pointing to a company museum as other future investments.
The president of Enapor, Ireneu Camacho, said that the building has three blocks, the first connected to the stevedoring, another housing the mechanical and electrical workshops, and another with changing rooms for machine operators. However, he warned that the work is not yet complete and in the future a stock warehouse and another workshop will be built to cover the needs of the port of Mindelo.
According to Enapor's monthly traffic report, in April, the Cape Verdean ports handled 111,598 passengers in inter-island maritime transport, a new monthly increase of 12.6% compared to the same month in 2022.