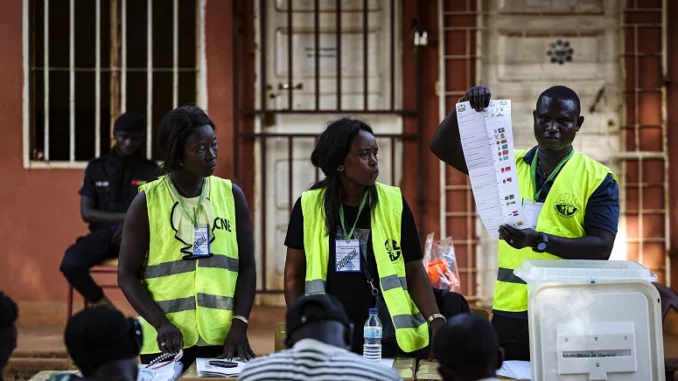 The African Union Election Observation Mission to the legislative elections held Sunday in Guinea-Bissau highlighted Tuesday the political maturity demonstrated by the Guineans and the peaceful way in which the elections were held.
"The African Union election observation mission welcomes the political and democratic maturity of the Guinean people and the peaceful way in which the ballot took place," Joaquim Chissano, former President of Mozambique, said in a preliminary statement read in Bissau.
The mission also highlighted the professionalism shown by members of the electoral management bodies and security forces throughout the electoral process, including on polling day.
In the preliminary statement, the African Union's election observation mission recommended that the government continue efforts at dialogue and electoral reform to better "preserve security, stability and national unity," essential for "any inclusive sustainable development."
The African Union election observation mission to political parties and coalitions to respect the election results and resort to legal channels in case of disputes and "ensure the preservation of dialogue."
The African Union has sent a 29-member short-term mission to Guinea-Bissau, which will be in the country until June 8. Almost 900,000 Guinean voters went to the polls Sunday to choose the country's next 102 deputies from among candidates presented by 20 parties and two coalitions.
The CNE is expected to release provisional results of the elections this Wednesday.