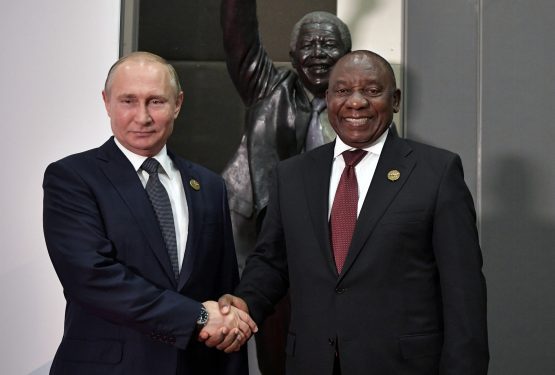 South Africa said on Thursday it was ready to host peace talks to resolve the conflict between Russia and Ukraine, Pretoria having announced last month an upcoming mediation by six leaders of African countries in Kiev and Moscow.
"We have to be open to the possibility of South Africa hosting the peace summit here", Minister in the Presidency Khumbudzo Ntshavheni told a press conference in Pretoria after a cabinet meeting.
Last month, the southern African country announced a mediation mission in Russia and Ukraine to "find a peaceful solution" to the war. The mission is due to begin in the coming weeks. In addition to Pretoria, the delegation includes the Heads of state of Congo-Brazzaville, Egypt, Senegal, Uganda and Zambia.
The office of President Cyril Ramaphosa said in a statement on Thursday that the South African President had spoken by telephone with his Russian counterpart, Vladimir Putin, who had "welcomed the initiative of the African Heads of State".
Mr. Ramaphosa had already indicated last month that both the Russian president and the Ukrainian president, Volodymyr Zelensky, had agreed to receive the African peace mission.
South Africa, which has refused to condemn Russia since the start of the war in Ukraine, claiming to remain "neutral" and favoring dialogue, is criticized on the international stage for its closeness to Moscow. Pretoria has been close to the Kremlin since the days of the struggle against apartheid.