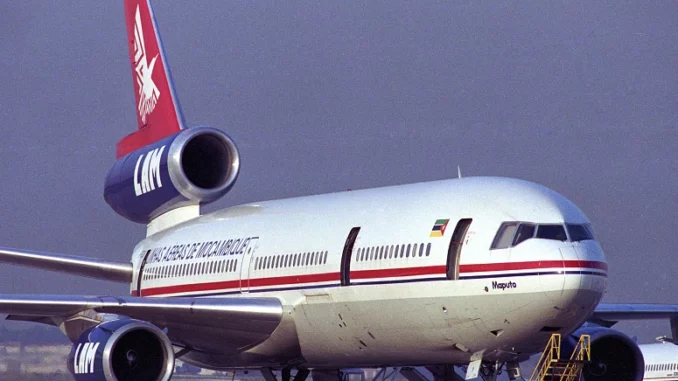 Mozambique's Minister of Transport and Communications defended the exploration of new international routes, as one of the solutions for the recovery of Linhas Aéreas de Moçambique (LAM), noting that the carrier needs time to become "relevant".
"This [the creation of more routes outside the country by LAM] is a way of solving our problems," said Magala, after the inaugural flight between Maputo and Lusaka, the capital of Zambia.
Noting that the Mozambican flag carrier must take safe and significant steps to consolidate the recovery process, Magala said that the future involves exploring new destinations in Africa and other continents, "travelling to lucrative destinations.
He considered as "historic" the unprecedented commercial flight of LAM between Maputo and Lusaka, a southern African city that 47 years ago hosted the Lusaka Accords, signed between the Mozambique Liberation Front (Frelimo) and the colonial authorities and that paved the way for the independence of the African country in 1975.
In view of the current transitional management of LAM by the South African company Fly Modern Ark, the Minister of Transport and Communications said that the Government will decide with "much consideration" on the next steps, without assuming whether the carrier will be privatized or not.
"The goal is, in the near future, to sit down and make strategic decisions for the future, which will project our airline as a relevant company in the civil aviation space," he stressed. But first, continued Magala, there will have to be caution, so that the mistakes that led LAM to a situation of insolvency are not repeated. In May, LAM's new management Committee announced that the company was no longer insolvent after collecting, since April, 47.3 million dollars in state and private debts, but remains at risk of collapse.