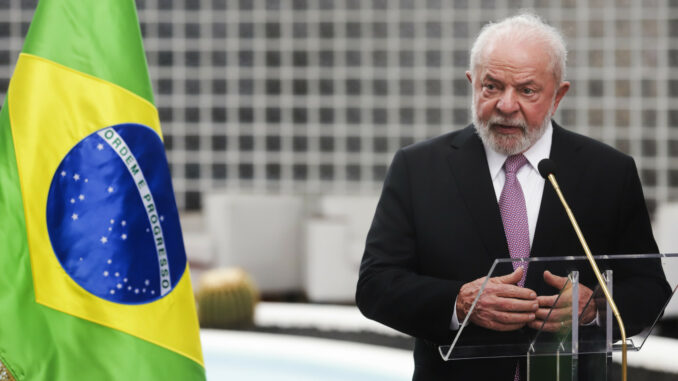 Brazil's ambassador to Angola said Thursday that the visit to the African country remains part of Lula da Silva's intentions, depending only on the reconciliation of the agendas of the leaders of the two countries.
"The presidents [Lula da Silva and João Lourenço] are coordinating the date of the visit" which is part of Lula da Silva's intentions in the short and medium terms. "The only thing missing is to coordinate the dates according to the presidents' agendas," the Brazilian ambassador, Rafael Vidal, told reporters after being received at the Presidential Palace in Luanda.
According to Rafael Vidal, the meeting aimed to update the Angolan head of state on the progress of the cooperation programme for the development of agriculture in the Cunene Valley "which responds to the request to work together with Brazil to develop Angola's productive base".
The Brazilian diplomat stressed that this is a comprehensive cooperation project that involves the transfer of knowledge and public policies, but also attracting investments to make a "green revolution" in the Cunene Valley (southern Angola).
"It is an anchor programme in Brazil's relationship with Angola," he stressed, explaining that it seeks to replicate in the Cunene Valley the model that was followed in the São Francisco Valley (Brazil), which became an important area of fruit and vegetable production after the development of irrigation projects.
According to Rafael Vidal, with the Lula government, "the expectation of having Brazilian lines of financing for south-south cooperation" was also resumed, which could be adopted in the Cunene Valley.