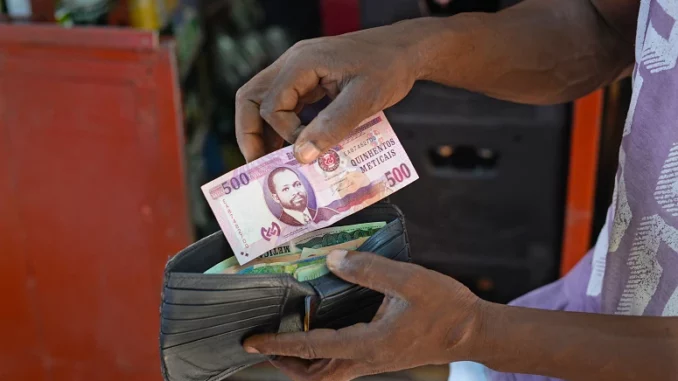 The Monetary Policy Committee (CPMO) of the Bank of Mozambique decided on Wednesday July 26 to maintain the monetary policy interest rate, called MIMO, at 17.25%, the institution announced in a statement.
"This decision is underpinned by the prevalence of elevated risks and adverse uncertainties associated, above all, with pressure on public spending, as well as the prolongation and intensification of the conflict between Russia and Ukraine, despite the prospects of maintaining inflation in single digits over the medium term", reads the Bank of Mozambique statement.
"In June 2023, annual inflation decreased to 6.8%, mainly reflecting the fall in food prices, favored by the cool season, in a context of exchange rate stability. Underlying inflation, which excluded fruit and vegetables and administered goods, also slowed," the Central Bank statement reads.
It also recognizes that the "risks and uncertainties" underlying inflation projections "remain elevated" and that domestically "pressure on public spending is expected to remain from uncertainties regarding the evolution of prices of administered goods, especially liquid fuels".
It also recognizes that in the assessment period the "domestic public debt worsened", taking into account that domestic public indebtedness, excluding loan and lease contracts, as well as the respective outstanding liabilities, stood at 308.4 billion meticais (4,372 million euros), up 33.3 billion meticais (472 million euros) compared to December 2022.