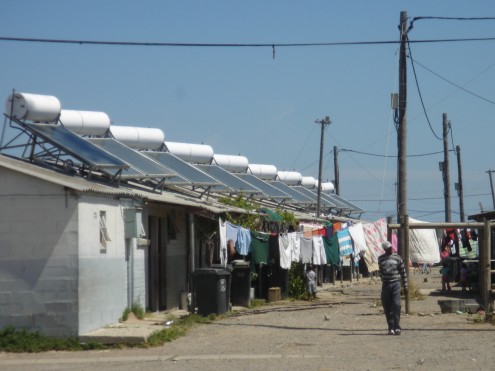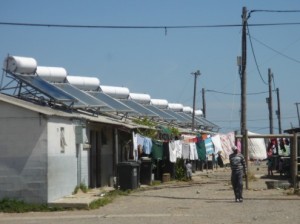 The international community and several world and regional financial institutions have pledged, during the recently held Rio+20 earth summit, substantial financial contributions to upgrade the energy sector in Africa.
The African Development Bank (AfDB) thus announced, during an event promoting the Sustainable Energy for All (SE4All) held on the fringes of the Rio+20 summit, that it will contribute $ 1 billion a year to the energy sector in Africa.
AFDB president, Donald Kaberuka, who was taking part in the event, said that access to reliable, affordable and clean energy is of paramount importance for economic activity and growth.
"Energy access in Africa is still the lowest in the world, with at least 625 million people in sub-Saharan Africa without access to modern energy services.  Instead, they rely on biomass for cooking, heating and lighting, which is harmful to the environment," he said.
According to 2011 World Bank estimates, 70 percent of people living in Africa are not connected to a power grid and countries in sub-Sahara Africa spend about $10.5 billion on kerosene and candles every year.
The Rio+20 summit was also marked by the launch of the U.S.-Africa Clean Energy Finance Initiative in the presence of US Secretary of State, Hillary Clinton.
This new partnership for sustainable development focuses on bringing clean energy to Africa, Clinton said announcing an initial $20 million grant fund to leverage much larger investment flows from OPIC (The Overseas Private Investment Corporation) which has scaled up investments in clean energy from 130 million to 1.1 billion. "That will open the door then for hundreds of millions of dollars of OPIC financing, plus hundreds of millions of more dollars from the private sector for projects that otherwise would never get off the drawing board," she said.
The USA  will contribute $2 billion in funds and authorities that Congress made available last year to support clean energy programs and projects in developing countries, the Secretary of State said recalling that Bank of America has announced it will invest $50 billion in clean energy over the next decade.
At Rio+20, over 100 commitments have been made by countries, banks, and private companies to support the SE4All initiative that was launched by the United Nations Secretary General in September 2011.
The initiative seeks to achieve three main objectives by 2030, namely ensure universal access to modern energy services, double the global rate of improvement in energy efficiency, and double the share of renewable energy in the global energy mix.
According to press reports, businesses and investors have committed more than $50 billion to achieve the three objectives of the SE4All initiative.