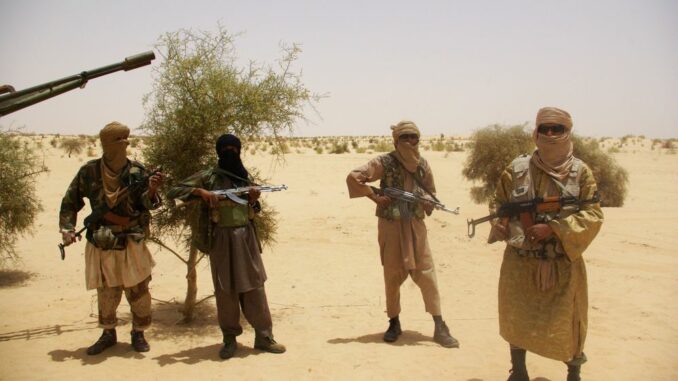 The armed group ISIL (ISIS) has almost doubled its territory in Mali in less than a year, UN experts have said in a new report, just as the United States has warned that the request by the Mali government for the United Nations to withdraw its peacekeepers by the end of the year is a "recipe for disaster".
The world body's withdrawal process in the north of the country speeds up as ISIS attacks intensify in the West African state. The UN's panel of experts said in a new report that the impasse in implementing the 2015 peace deal — especially the disarmament, demobilization, and reintegration of combatants into society — is empowering al-Qaeda-linked JNIM armed group to vie for leadership in northern Mali. "In less than a year, Islamic State in the Greater Sahara has almost doubled its areas of control in Mali," the panel said, pointing to ISIL's dominance of rural areas in eastern Menaka and large parts of the Ansongo area in northern Gao.
The violence has escalated in the past year after the country's military junta forced French troops out, ordered the 15,000 UN peacekeepers to leave by 31 December and reportedly invited Russia's mercenary Wagner Group to help it deal with the situation. "As many of us feared, the transition government's decision to close MINUSMA has already triggered renewed violence on the ground," US ambassador to the UN Linda Thomas-Greenfield told the 15-member Security Council. She also warned that increased instability could pave the way for the expansion of terror groups in the region, potentially leading to war, which could "unleash unspeakable, unthinkable devastation on the Malian people". This comes amid concerns voiced by the UN special representative to Mali that the second phase of the withdrawal of the 13,000-man mission from the West African country will be very challenging due to a tight calendar and dangerous security conditions on the ground.