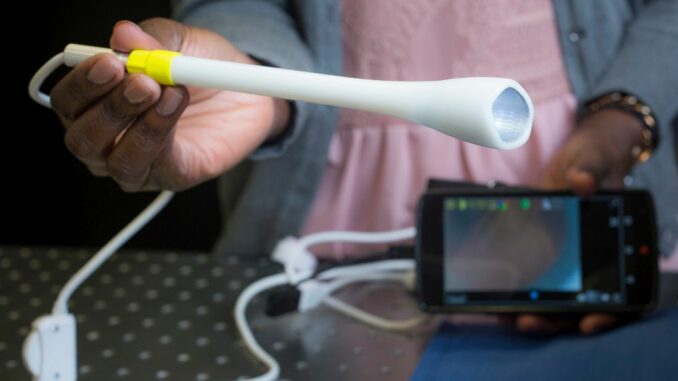 Cameroon has just acquired a Magpix, an innovative device for researching and combating cervical cancer. The device should help save time in treating patients.
The device acquired last week will enable the Yaoundé gyneco-obstetric and pediatric hospital to treat patients more rapidly. It's a small piece of laboratory equipment that doesn't look like much. But it is easily transportable and can be used in the most remote villages where women have no access to laboratories.
According to Mireille Tala, biologist at the Yaoundé hospital, this represents a real revolution in the fight against cervical cancer. The device, acquired as part of the project to combat cervical cancer in Cameroon, cost around 30,000 euros.
According to Victorine Sehi, head of the project, this new technology should make prudish women who dread sampling feel more at ease. "Any apprehensions they might have about approaching health personnel are lifted in the privacy of their own homes. We give them the opportunity to take their own sample and receive the test result in just a few days", explains Ms. Sehi.
Cameroon is one of the first countries in Africa to use this innovative device. Cervical cancer is responsible for more than 300,000 deaths worldwide, including 1,600 in Cameroon, according to 2019 WHO statistics.