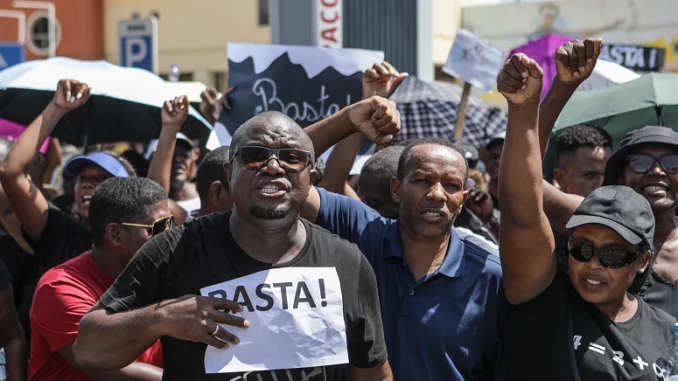 The Cape Verdean teachers' unions on Wednesday November 8 handed the ministry of Education a strike notice for November 22 and 23, demanding a pay rise, among other measures, reads the document.
The teachers are complaining about "the failure to fulfill the commitments made and the lack of salary readjustment for the entire teaching profession, including retirees," say the unions that signed the two-paragraph letter.
The National Teachers' Union (Sindep), the Santiago Island Teachers' Union (Siprofis) and the Democratic Teachers' Union (Sindprof) signed the notice. The strike will cover all professional categories of teachers and all educational establishments in Cape Verde.
The teachers held a demonstration in Praia on October 18 and promised new forms of struggle if the Ministry of Education did not meet their demands, including salary increases, promotions and career progressions. The day after the demonstration, Cape Verde's deputy Prime minister, Olavo Correia, said that the government had already invested more than 5.4 million euros in resolving teachers' pending issues and that for next year, it had set aside more than 900,000 euros to regularize careers.
Wednesday November 8, at the entrance to the parliamentary debate on the State Budget (SB) for 2024, the Prime Minister, Ulisses Correia e Silva, said there was room for negotiations in the face of the threat of strikes by teachers and health professionals.