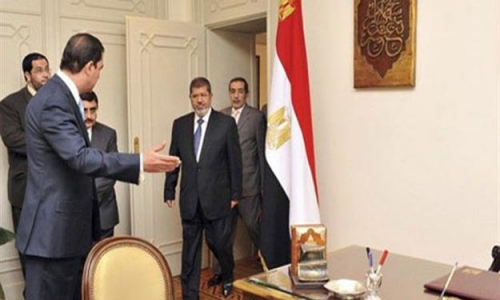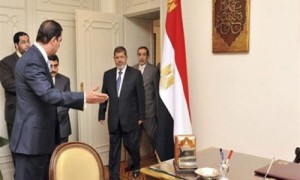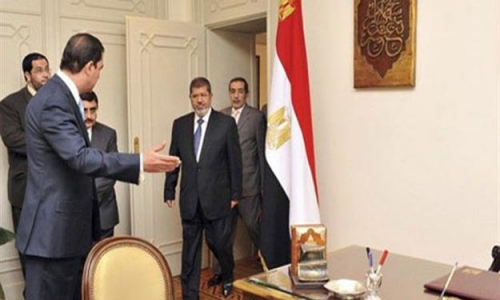 After the inauguration of Mohamed Mursi as the first islamist and the first civilian freely elected president in Egypt, it seems that the foreign capital that fled last year the most populated country in the Arab world amid popular uprising started returning.
Financial markets in Egypt and abroad have welcomed Mursi's victory, which averted the risk of renewed protests and violence if his rival, former premier and air force commander Ahmad Shafiq, had been declared the winner.
The Islamic Development Bank (IDB) is among the leading financial institutions to come forward to provide economic aide and back Egypt's new president, signaling confidence in Egyptian economy.
The Saudi-based bank has agreed to lend Egypt $1 billion to help the country purchase fuel and food products from abroad. The loan is part of a $2.5 billion aid package approved earlier to enable Egypt weather the tumultuous social and political situations spawned by Arab Spring popular uprisings.
The IDB says the money will serve for the purchase of strategic commodities such as wheat and petrol. Egypt's economy has been hit hard by months of turmoil and unrest that led to the collapse of Hosni Mubarak regime. Such unstable stable and volatile situation resulted in a sharp fall in tourism revenues and in foreign investment while foreign currency reserves dried up and the budget deficit deepened to unprecedented levels.
Egypt, which is suffering from its worst economic slowdown in decades, also looks forward to obtaining $3.2-billion-dollar loan from the International Monetary Fund (IMF). According to a spokesman for the new Egyptian president, the two sides will resume stalled talks to solve all issues related to the IMF loan to Egypt.
For its part, the World Bank has agreed to fund a project designed to create a quarter million jobs in Egypt. The $200 million project will support employment opportunities for unemployed, unskilled and semi-skilled workers in most vulnerable communities.
The WB has also worked out a new strategy to support Egypt while it manages its political transformation. The new strategy, which seeks better economic opportunities for all Egyptians, focuses on reforms to increase inclusion, transparency and accountability.