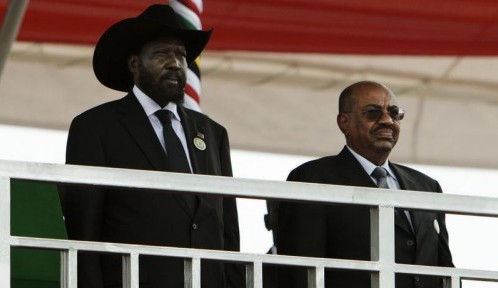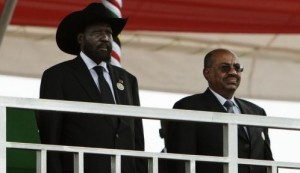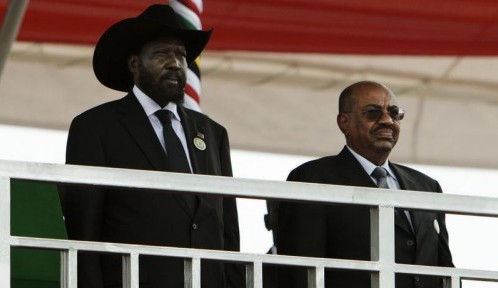 At the currently on going Summit in Ethiopia on African Union Peace and Security Council (AUPSC), South Sudan and Sudan have come close to forgetting about their differences after the ''tête à tête'' between their two presidents ended up with happy and smiling faces. This was confirmed by South Sudan's chief negotiator, Pagan Amum, who said that they  have concurred "bold decisions in key areas" to  end their dispute.
South Sudan has already affirmed its will to start producing and sending oil through Sudan if it gets a fair share of the deal. South Sudan has accused its neighbor of siphoning oil and therefore depriving it from revenues. This time around, Mr. Pagan claims that "there is a guarantee that there will be no diversion."
Sudan's foreign minister, Ali Karti, described the presidential discussion as "cordial, frank and tackled obstacles negotiations have faced"  but stated that "South Sudan's hosting of a number of armed movements" is bothering Sudan as he wishes that they will  be able to live to their commitments.
The deadline is fast approaching and the two countries are determined to strike a concrete deal before it expires on the 2nd of next month. The two negotiating teams will have continuous meetings these following weeks.
Both economies have suffered tremendously from the production standstill because they both heavily depend on it. African presidents present in Addis Ababa have commended them for their efforts and are hoping that they will be able to come to an agreement before the sanctions are implemented.