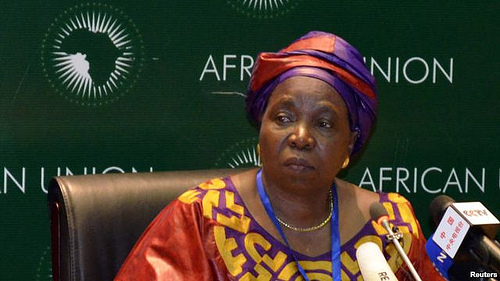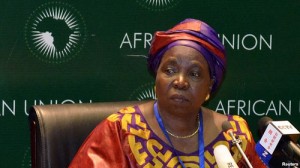 A woman will be heading the African Union for the first time in the history of the union. Nkosazana Dlamini-Zuma, member of the South African cabinet, was finally elected on Sunday chairperson of the AU after a hotly contested election where she was challenging incumbent Jean Ping of Gabon.
The former wife of South African President Jacob Zuma, who had to undergo three voting rounds before being elected, will replace Jean Ping who held the post since 2008. In the fourth and final round, Dlamini-Zuma won 37 votes whilePing gleaned 14 votes.
Sunday's election, which took place in Addis Ababa, Ethiopia, during the AU 19th Ordinary Summit, ended the stalemate the AU was facing since January as neither of the two challengers could secure the necessary two-thirds majority to be elected.
The run up to the election largely split the continent in two, with the West African regional grouping ECOWAS and mostly French-speaking Africa firmly backing Ping, while the Southern African Development Community and English-speaking nations were supporting Dlamini-Zuma.
The new AU chairperson, who had pledged to make of the Union a more efficient organization if elected, has to take up many challenges, on top of Which the Malian crisis, as local and foreign al Qaeda-linked jihadists are gaining ground by the day. She will also have to deal with the army putsch in Guinea-Bissau, ongoing disputes between Sudan and South Sudan, the situation in the Great Lakes region among other issues and conflicts that are hampering the continent's development march.