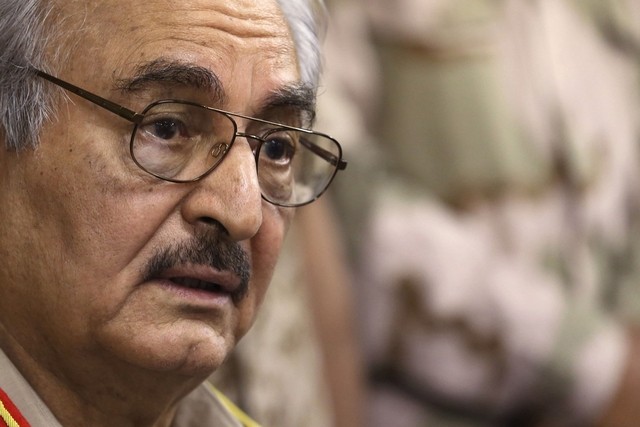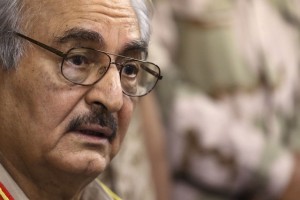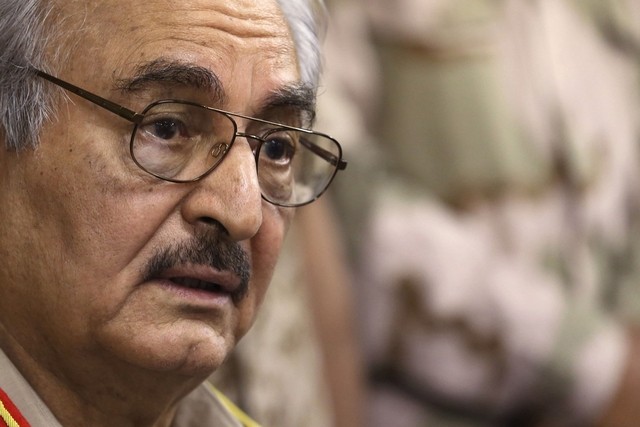 The Libyan rogue General Khalifa Haftar, one of the major opponents to the Islamist rebel groups, has been named army chief by the internationally recognized parliament.
The move is likely to deepen further divisions in the North African country where two competing governments are vying for power  after armed groups from the western city of Misrata seized Tripoli in August, forcing the central authority to withdraw to the East of the country.
The Misrata-led forces have set up their own rival parliament and government, which has taken over some ministries and controls parts of western and central Libya.
According to some analysts, the appointment of the anti-islamist General Haftar to the post of commander in chief of the Libyan national army may botch up the efforts made by UN envoy Bernardino Leon to relaunch political dialogue in Libya, torn by rival governments and parliaments, to set up a government of national unity.
Haftar, a former General who helped Col. Gaddafi rise to power but who was ousted later on in the 1980s, has become one of the most divisive figures in post-revolution Libya. He joined the 2011 rebellion against Gaddafi and re-emerged on the political stage last year.
Last May, the controversial General Haftar launched an offensive against Islamists in the country's east, prompting the former government to accuse him of trying to stage a coup. But after Islamist militias seized Tripoli, the internationally recognized authorities backed up.