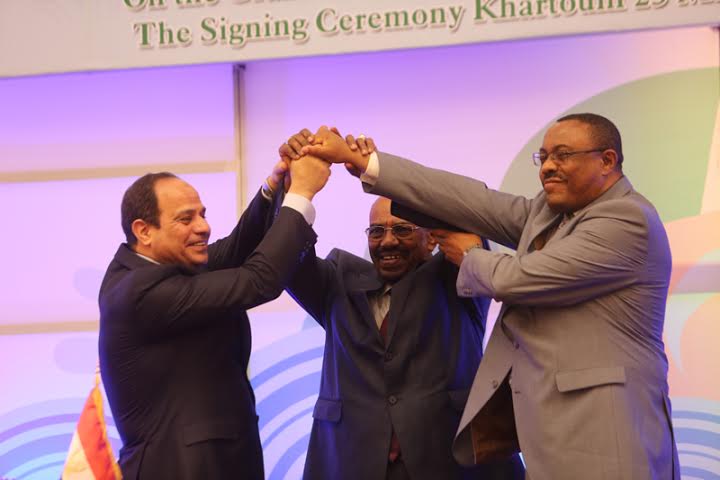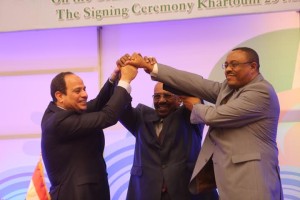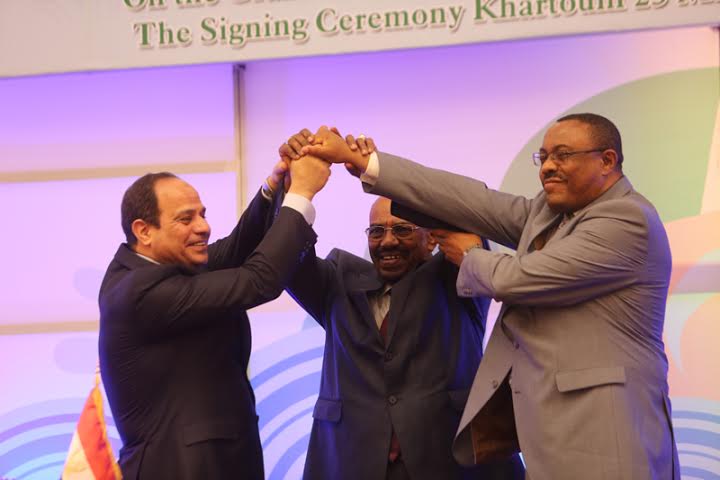 President Abdel Fatah al-Sisi and Prime Minister Hailemariam Desalegn were hosted in Khartoum by President Omar al-Bashir for the signing ceremony of the tripartite Grand Ethiopian Renaissance Dam agreement. The signing of the Declaration of Principles on Monday marked a great step towards solving Cairo's worries concerning the dam being built by the Ethiopian government on the Blue Nile.
Prime Minister Delasegn said the dam will serve the interests of the three countries and the signed "Declaration of Principles is the foundation upon which Ethiopia will build its agreement with Egypt and Sudan."
President Sisi is however concerned about the consequences the dam will have on Egypt's water supply and stated that "more detailed agreements must be concluded in order to address the Nile Basin's unresolved issues." He hopes that three countries will continue to collaborate in order to "make the Nile the pillar of cooperation among the countries" and to avoid any obstacle that will send them back to the period before signing the Declaration.
Desalegn said signing the Declaration confirms their readiness and commitment to pursue mutual interests and cooperation but Sisi is hoping that there will also be the will to implement the agreements after the ceremony. President Al-Bashir said signing the agreement confirms the "commitment to pursue further detailed agreements that organize relations among the Nile Basin countries."
The Nile Basin Initiative (NBI) described the signing of the Declaration of Principles by the three countries as a "great achievement" and a "milestone in the history of cooperation on the Nile."
There are still differences that are yet to be settled as Egypt strives to make sure the Dam will not endanger the lives of its citizens and threaten its agricultural practices.