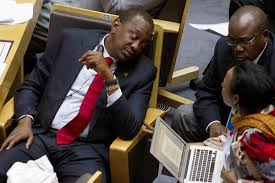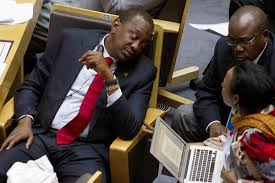 President Uhuru Kenyatta urged Kenyan ambassadors and high commissioners present at the 17th Biennial conference that they should embark on polishing the image of the country that has recently been painted globally as insecure. He also called on them to market the country to visitors and promote the government's pan-African agenda to investors.
The president accompanied with some of his cabinet ministers were meeting with the diplomats under the theme 'Building bridges for effective diplomatic engagement' and Kenyatta highlighted that "one urgent task for all of you is to mitigate the unfair, unnecessary and damaging profiling inflicted on our country, especially as regards the security situation." The country has suffered terrorist attacks in the recent years and the most fatal one was the 2013 attack on the Westgate shopping mall. He is also hopeful that travel advisories by some Western countries will also be lifted because tranquility is returning to the coastal region. The president said that the coast is "safe" and measures have been taken to assure the security of visitors.
Focusing on the economy and trade oriented policies, Kenyatta urged the diplomats to practice integrity because his government is fighting to establish "a corruption-free public service." He added that the government is convinced that Kenya can only grow if it intensifies its ties with neighboring countries citing that "our region and continent is our umbilical cord" to justify investments in pursuing the pan-African agenda. He challenged the diplomats to position the nation's interest in order to attain Vision 2030 objectives as he opined that "we simply cannot grow without Africa." He reminded those present that they are the first contact for prospective investors and visitors and should therefore try to make the experience an enriching one for them.