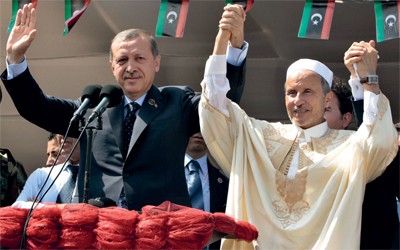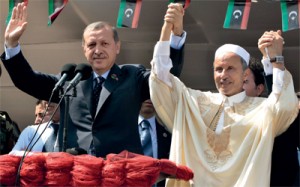 The Libyan government is to pay Turkish construction companies 50% of the amount of money it owes them "immediately" because of the suspension of projects they were victims of in Libya when the revolution gained weight according to the Turkish economic minister.
At the beginning of the Libyan uprising, a total amount of $1.4 billion of contractual payments was owed to them but recent developments have not mentioned the amount of payment to be effectuated by Libya. The lack of an amount being mentioned has open doors to doubts into the minds of the citizens over whether the country should pay half of the contractual payments owed or only $300 million because the interim prime minister, Abdurrahim Al-Kib has already decided to pay $400 million of it.
Despite the fact that Turkish construction companies which were present in Libya have been heavily affected by the revolution, they have started heading back into the country. Although the compensation for contractual loses is yet to be taken care of, there are also installations and equipment damages. The companies have showed their unhappiness with the situation prompting their government to intervene.
Libyan authorities consider the Turkish return to be linked to the emergence of Libya as a major market as it claims that within 2005 to 2011, the Turkish construction deals rose in value from $350 million to $23.6 billion.
However, Turkey's Economy Minister claims that Libya has already started the partial servicing of the debt. Turkish companies say they failed to receive $1.4 billion in total for the projects they had completed prior to the problems in the North African country.