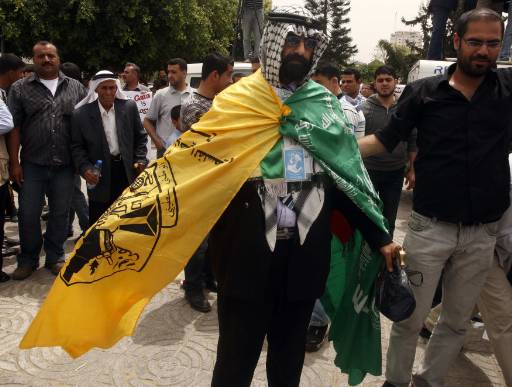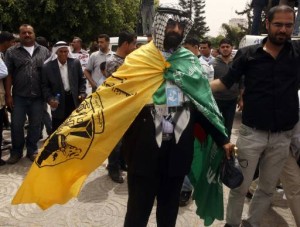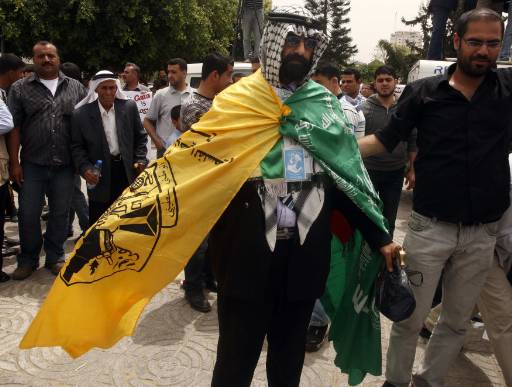 The two Palestinian mainstream organizations and political rivals, Fatah and Hamas, have resumed talks after relations between the two groups fell apart since 2007 when Hamas won a landslide victory in Gaza becoming de facto ruler of the tangled strip.
It was until 2014 that a rapprochement helped build a fragile unity government. The move had angered Tel Aviv.
Egyptian Foreign Affairs Ministry spokesperson, Badr Abdel Atty, revealed on Wednesday that Cairo has encouraged the two rival Palestinian groups to renew talks to end long divisions and resume negotiations with Israel.
"Our efforts are ongoing and continuous despite events in the region," Badr Abdel Atty said.
"As far as we are concerned Palestine is the main issue in the area, and we need to do everything to establish an independent Palestinian state with its capital in East Jerusalem."
"Egypt is interested in Palestinian reconciliation and is prepared to invest many efforts to achieve that," he continued.
"Without reconciliation, Palestinian society is divided and the Palestinian principles are not united. We need to apply pressure and to have meetings so that the Palestinian front will be united and strong in talks with the Israelis."
Discussions between the two Palestinian movements have started since January with the coronation of new Saudi King Salman bin Abdulaziz Al Saud who is keen to see the two parties coming together to form a single front against Israel.
Peace negotiations between Israel and the PA collapsed in April 2014 amid recriminations that each side had refused to live up to its pre-talks commitments.
King Salman also reiterated in his maiden address to the nation that he would pursue the creation of a Palestinian State.
Analysts also say that King Salman does not want to see Hamas, an offshoot of the Muslim Brotherhood, falling under Iran's influence.
Badr Abdel Atty said that Hamas and Cairo have been also working for rapprochement after Cairo gave the group a cold shoulder and blacklisted it as a terrorist group. Cairo accused Hamas of being behind a terrorist attack in the Sinai.
Things have improved as last week a court in Cairo ruled in favor of taking the group off terrorist organizations list.
Senior Hamas officials confirmed on Tuesday some of the group's representatives residing outside the Gaza have been  discussing with senior officials from the Egyptian intelligence service about normalizing relations between Gaza and Cairo.
Any way it looks as though Hamas is of an important of the interest for Saudi Arabia and its allies.