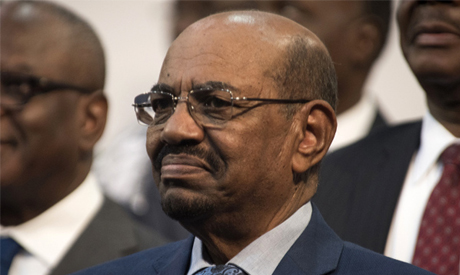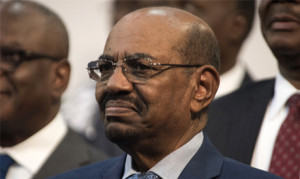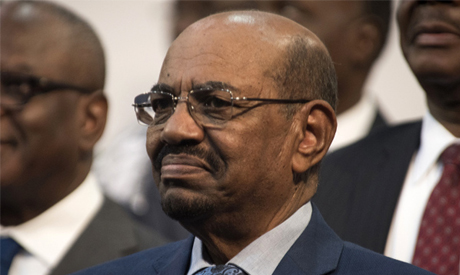 Sudanese President Omar al-Bashir returned uncaught to Khartoum on Monday after attending the 25th AU summit in Johannesburg where a court banned him from returning to Sudan.
President Bashir arrived in Khartoum on Monday dressed in his traditional white robes, with his legendary cane that he lifted in the air as he was stepping out of the plane. "God is the greatest," he shouted.
He was greeted by his cabinet members, journalists and photographers who were standing along the red carpet leading form the plane to an airport hall.
President Bashir survived an arrest warrant issued by Pretoria court that wanted to arrest him over the war crime and crimes against humanity charges transmitted by an NGO on behalf of the International Criminal Court (ICC). The court banned him from leaving South Africa where he was attending the African Union summit.
It was unclear how he got to board his plane but the Sudanese government argued that it received guarantee from the South African government that president Bashir would not be arrested.
ICC asked South Africa as signatory of the ICC charter to arrest Omar al-Bashir and hand him over to the court. The South African government did not make any statement after Bashir's plane took off.
ICC and Washington fumed at the inaction of the South African government to arrest the Sudanese president.
US State Department spokesman Jeffrey Rathke lashed out at South Africa for letting Bashir go back to Sudan. US State Department said it was disappointed Bashir was able to attend the summit.
"We're disappointed that he was able to attend because there is, you know, an international arrest warrant and then we're also disappointed that no action was taken," Rathke said.
Omar al-Bashir 71, who has been re-elected in Sudan, is indicted for his alleged role in the Darfur conflict. The United Nations says 300,000 people died in the conflict wile millions were numbered as refugees.