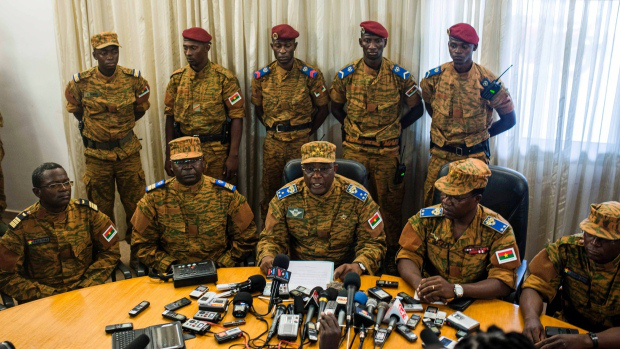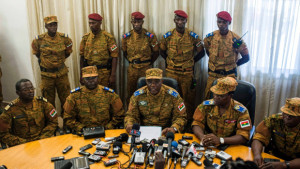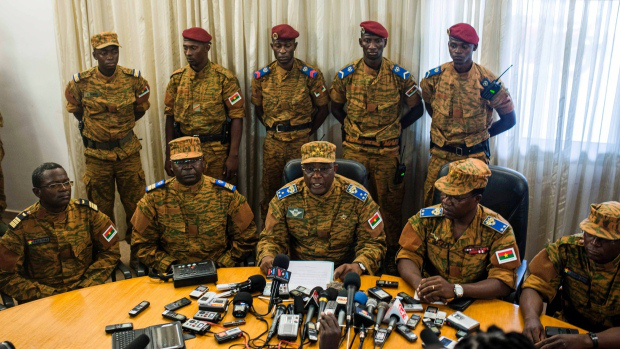 Burkina Faso's military has overthrown the interim government in a coup that has plunged the capital city, Ouagadougou, into panic. The coup comes just three weeks before the country is due to hold elections.
Leaders of the coup who have taken to calling themselves the National Council for Democracy (CND) have named on Thursday Gilbert Diendere, a general in the elite presidential guard, to head a transitional council, the soldiers said in a statement broadcast on state-run television.
They also announced the closure of the West African nation's land and air borders as well as the implementation of an overnight curfew.
"The patriotic forces, grouped together in the National Council for Democracy, have decided today to put an end to the deviant transitional regime," the military official said on RTB state television.
"The transition has progressively distanced itself from the objectives of re-founding our democracy," he said, adding that a revision of the electoral law that blocked supporters of Compaore from running in the planned Oct. 11 had "created divisions and frustrations amongst the people."
Burkina Faso was plunged into chaos on Wednesday when the elite Republican Guard seized Kafando, Prime Minister Yacouba Isaac Zida, and two ministers.
In a statement, the French government strongly condemned the coup and called for the immediate release of prisoners and the restart of electoral processes under the toppled transitional government.
The transitional government has been threatening to disband the 1,300-strong elite force that has been accused of shooting unarmed protesters last year as well as quelling any civilian protests in the capital.
On Monday, a truth and reconciliation commission released a report calling for the RSP's dissolution
Elections were scheduled for October 11, but the official who appeared on TV said the transition process since Compaore left power last October had alienated his supporters.