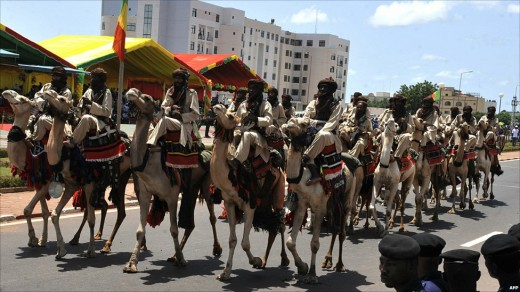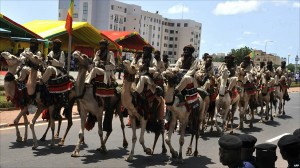 The Malian army has rejected the ECOWAS' offer to send regional troops to protect capital city, Bamako, arguing it's up to the Malians to defend their own country.
The ECOWAS offer was part of a military plan providing for sending more than 3,000 troops to free northern Mali from the grip of Islamic militants who seized the area shortly after a military coup in March.
The Malian Army said it would take the leading role in driving out the rebels from the north and would only accept air and logistical support from abroad.
Army chief of staff Ibrahim Dahirou Dambele was quoted by the media as saying that nobody will fight this war on behalf of Mali but that the military would accept training and equipment as well as air and logistical support.
"There is no question of soldiers from ECOWAS bloc in Bamako," he said adding that ECOWAS could send 600 to 800 troops to support the Malian army in the North.
Commentators deem the Malian army's stand as too chauvinistic and too unrealistic as the army does not seem strong enough to fulfill the task. The army actually failed to protect the northern parts of the country that were seized by the Islamic militants only three days after the coup.
In the meantime, concern is growing over the situation in northern Mali, which has been, for almost five months, under the control of Islamist groups, like Ansar Dine (Defenders of Faith), the Movement for Oneness and Jihad in West Africa (MUJOA) and Al-Qaeda in the Islamic Maghreb (AQIM). These Islamists, whose socio-political ideologies threaten the Maghreb, West Africa and Europe, want to enforce Sharia (Islamic law) in the region, amid growing concern that northern Mali will become a safe haven for al-Qaida terrorists.
As the situation is dragging on and impatience with government inaction is growing, hundreds of young Malians have begun training in open camps to challenge the Jihadists and try to invade the Islamist-controlled north.
The civilian militia leaders say they are tired of waiting for an army that shows no signs of action and that they will strive to liberate the north, whatever the price.
Meanwhile, humanitarian organizations are sounding the alarm concerning the situation of the thousands of people who were displaced because of unrest in the country.
A UN report said Wednesday that "as of 10 August 2012, the complex emergency in Mali had displaced an estimated 435 624 people."  These people are exposed to serious health and starvation problems.