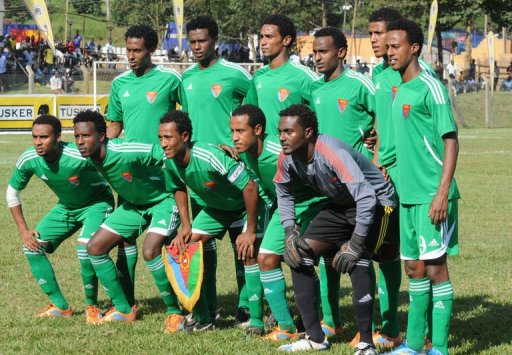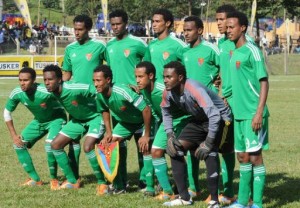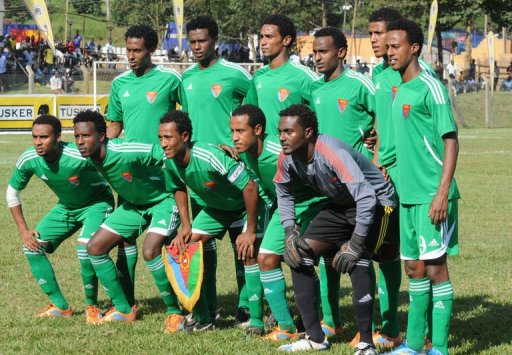 Botswana granted asylum to Eritrean football players who refused to return home after playing in a World Cup qualifying match earlier this month, their lawyer said on Thursday.
About half of the team's 24 players refused to board the flight home after playing a match on Oct. 13.
The players had been kept at a detention centre for illegal immigrants in Botswana's second city of Francistown, where the match was played, Reuters reported.
"We are grateful to the Botswana government and this decision shows its rule of law and due process are sound," said Eyasu Hatemarian of the Eritrean Movement for Democracy and Human Rights in Pretoria.
In 2012, 18 Eritrean soccer players and a team doctor went missing during a tournament in Uganda and eventually applied for asylum. The entire team sought refugee status at the same tournament in 2009.
Many Eritrean footballers and athletes have previously used sports events to try and escape their homeland.
As many as 5,000 people a month are fleeing Eritrea because of human-rights abuses in the Horn of African country, which is ruled through repression and fear, Mike Smith, the United Nations-appointed chairman of the Commission of Inquiry on Human Rights in Eritrea, said in a statement in June.
The report accused the Eritrean government of systematic, widespread and gross human rights violations.
The situation has prompted hundreds of thousands of people to flee the country, the report said. Eritrea was eliminated from 2018 World Cup qualifying by Botswana in this week's game.