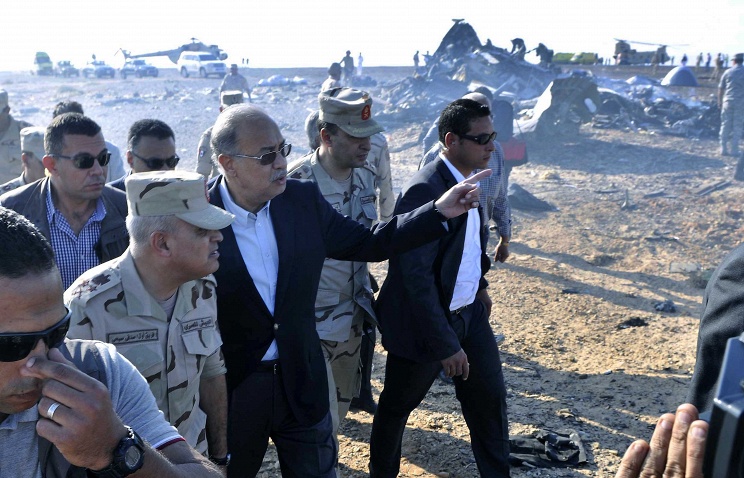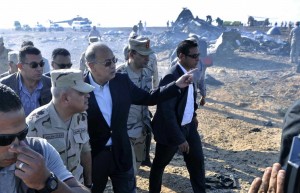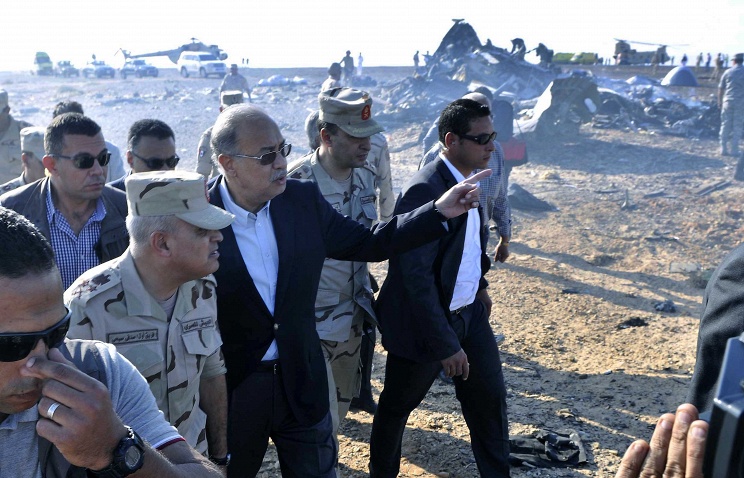 Russia concluded its investigations on the crashing of the Metrojet Airbus flight on 31 October over the Sinai Peninsula considering it as "a terrorist act" but Egypt's Prime Minister Sherif Ismail said the Egyptian committee is the sole officially mandated authority allowed to release findings of the crash that is already claimed by the Islamic State group due to Moscow's role in Syria.
Alexander Bortnikov, head of Russia's Federal Security Service (FSB) said an "equivalent of 1kilogram of TNT" home-made bomb was used breaking the plane apart and traces of explosives of "foreign production" had been found on the plane wreckage.
Egypt has not endorsed the report and after a cabinet meeting, Prime Minister Ismail said the Russian findings would be considered while Aviation Minister Hossam Kamal said a technical investigation by specialists from Egypt, Russia, France, and Ireland is ongoing and there is currently no proof of a "criminal act." Interior Minister Magdy Abdel-Ghaffar also refuted media reports that some employees of Sharm El-Seikh airport had been detained for questioning.
After the presentation of the report, President Putin vowed that Russia is going to look for those responsible "wherever they are hiding" and "will find them in any place on Earth and punish them" for they have committed "one of the bloodiest crimes" against the country. A $50 million reward has been offered for information leading to the arrest of those responsible.
Moscow also intensified its airstrikes in Syria with the use of cruise bombs and powerful long range bombers as a retribution message to the Islamic State "so that the criminals understand that vengeance is inevitable."
The Egyptian cabinet said it was planning to promote its tourism image seriously damageg by  the crash.