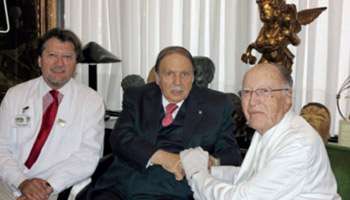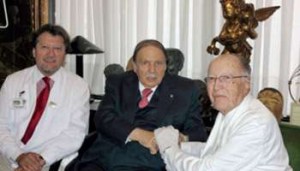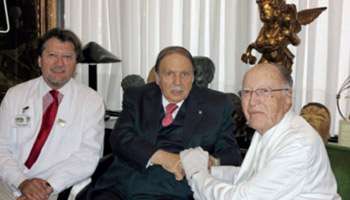 A statement released by the Algerian presidency stated that President Bouteflika, 78, left the country on Thursday "for a short and private visit, in which he will undergo his periodical medical check-ups" without giving any further information. Rumors have been circulating on social media since last week that the president was admitted in a hospital in France. Bouteflika suffered a cerebral vascular stroke in April 2013 and has been using a wheelchair since then.
Bouteflika came to power in 1999 and has been reelected four times with the last election held last year. His public appearances have become very rare even during his last electoral campaign he only appeared in public once. His latest appearance on TV was during the Maltese Prime Minister's visit last month when the latter paid him a courtesy call.
There are increasing concerns about Bouteflika's health and about what the opposition calls a "power vacuum" in the country.
Prime Minister Sellal claimed last month that Bouteflika is in full control of the country and urged for the respect of state institutions as he called for "an end to statements which provoke tensions in the country."
It is unclear how long Bouteflika's short private visit and medical check-up will last but it can be recalled that he spent 88 days in Paris after his 2013 stroke.