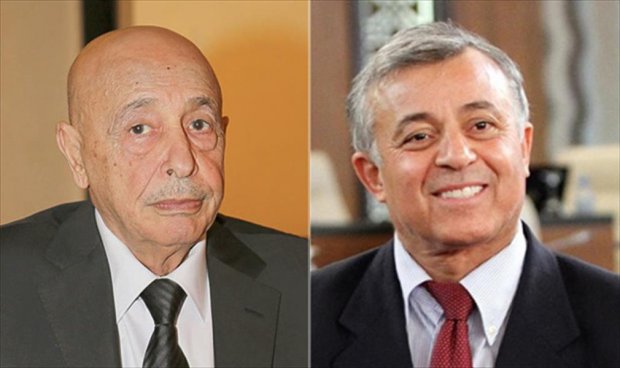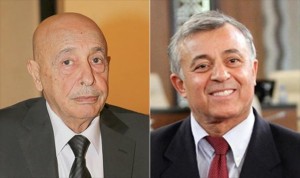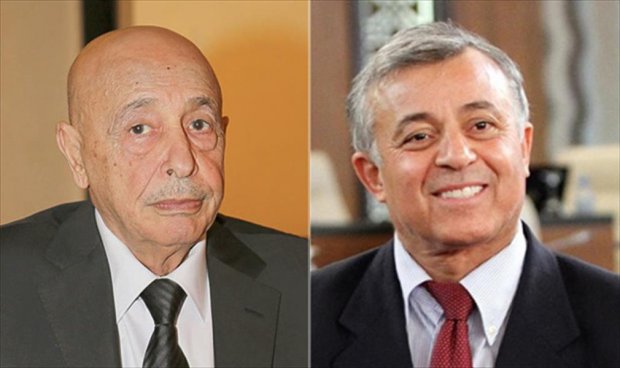 Tripoli-based General National Congress (GNC) President Nuri Abu Sahmain Monday said he is ready to meet his counterpart of the Tobruk-based House of Representatives (HoR) Ageela Salah Gwaider following Tunis Declaration of Principle accord signed by officials from both sides over the weekend.
Sahmain made the announcement to Libyan Al Nabaa TV saying that he hoped the meeting would be successful.
Sahmain's decision to meet with his rival Gwaider comes a few days after the GNC and a team of HoR led by Ibrahim Amaish met in Tunis over the weekend in order to sign accord to lead fresh Libyan-Libyan talks said to end four years of conflict since the death of Col. Gaddafi.
Voices within the HoR have already risen to stand in the way of the wished meeting. Majority of the HoR and who have backed the UN-facilitated dialogue deal indicated that President Gwaider has not been allowed to meet with Abu Sahmain adding that there are conditions the GNC has to fulfil in order to be granted a meeting with Gwaider.
According to HoR, the GNC must recognize the HoR as the legitimate Libyan law body, that there is terrorism in Libya and it has to be fought which the Libyan National Army has been doing in Benghazi and Derna. The HoR also wants the GNC to stop supporting Benghazi Revolutionaries' Shoura Council.
No comment has been reported from Gwaider's side on the proposed meeting but some voices say he may be inclined to attend the meeting as he was aware of and gave a partial green-light to Ibrahim Amaish to ink the accord of principle in Tunis.
Under the accord, the GNC and the HoR agreed to appoint a 10-member committee which will appoint a Prime Minister assisted by two Deputies from each side. Another committee will be appointed to amend Libya's 1963 constitution chosen by both sides as roadmap to end rivalries and lead the country towards news elections in the next two years.
In a related report, Head of UNSMIL Martin Kobler reportedly met with GNC and HoR sides still present in Tunis to urge them to support the UN-brokered dialogue agreement and the Government of National Accord (GNA) attained over one year dialogue process. Kobler reportedly stressed that those efforts could not be wasted.
Kobler sounded satisfied by the outcome of the meeting as he twitted that he had "candid" talks with the GNC and the HoR who also listened carefully.
Kobler since assuming office has been trying to convince rivals sides and respective patrons of the sides namely the UAE and Qatar to persuade Libyan protagonists to quickly endorse the UN-brokered dialogue roadmap.