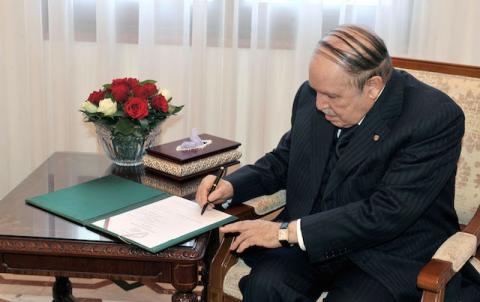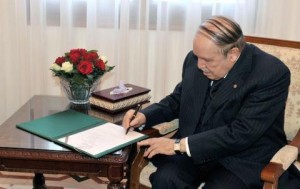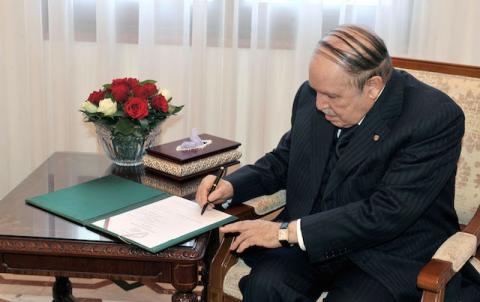 A restricted executive meeting chaired by President Bouteflika examined the constitutional draft and approved it on Monday according to a statement from the Presidency. It claimed that the draft will ensure progress in the political arena and governance but didn't dwell on the modalities used to select the few officials who attended the meeting. Algeria embarked on a constitutional reform as part of efforts to calm tensions when the Arab Spring wave was blowing in North Africa before heading to the Middle East.
The draft will be distributed in the next few days to personalities, political parties and associations that were consulted during the revision process and the final version is expected to be submitted to the Council of Ministers next month before being forwarded to the Constitutional Council to determine the procedure of its examination and adoption. A referendum might not be held because the parliament can vote on the approval or rejection of a revised constitution.
According to the statement, the constitutional draft strengthens national unity based on the country's culture, history and values in a pluralistic democracy wherein elections will be monitored by an independent mechanism. The separation of powers will be further deepened and opposition members in the parliament will have a stronger role amongst which is the referral of bills to the Constitutional Council. The protection of citizens' rights and freedoms, and the strengthening of the independence of justice as well as reinvigorating constitutional control institutions, in the service of transparency in the national economic, legal and political fields is also part of the package.
Only six senior officials excluding the President were present at the meeting and most of them have close ties with the president as they serve as his close confidents.