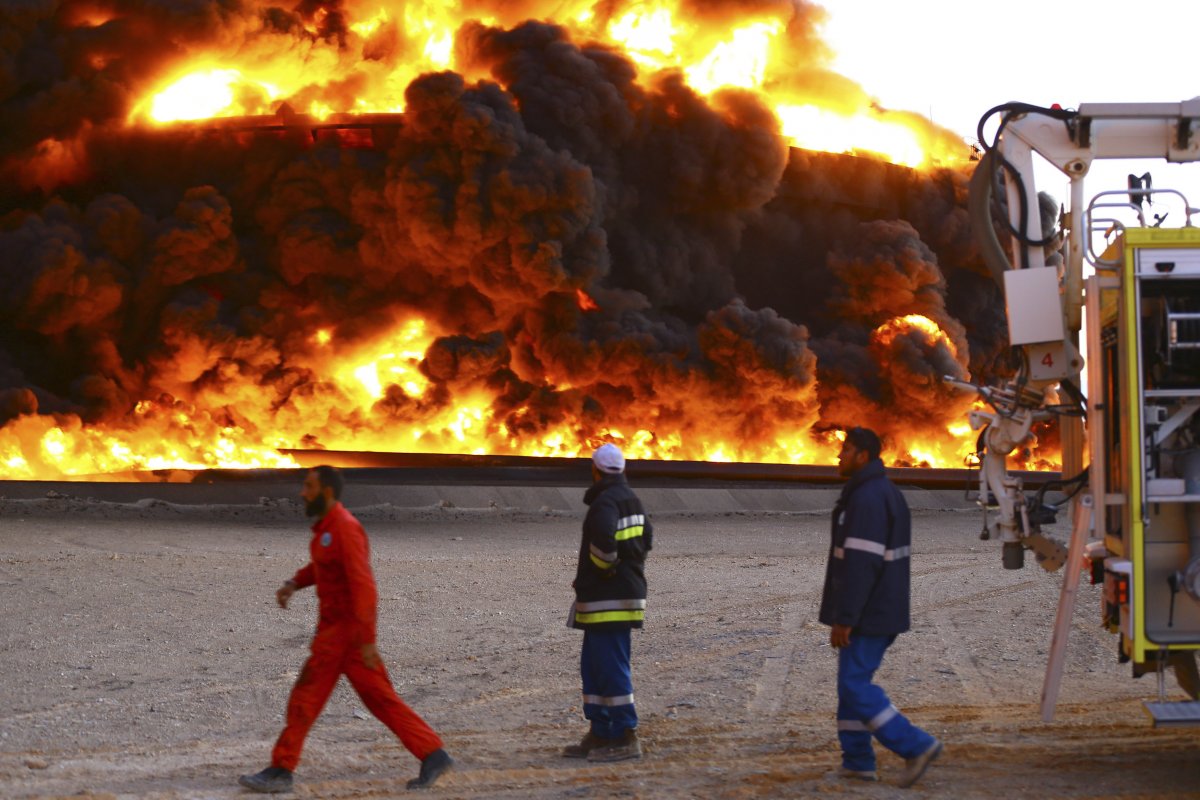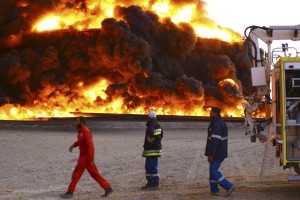 A fire that is raging for almost twenty-four hours at Libya's biggest oil port has destroyed four oil storage tanks on Wednesday, a day after heavy clashes between Islamic State militants and guards near the harbour.
The National Oil Corporation (NOC) said the oil tank fire started just as firefighters were close to bringing under control another blaze at an oil tank that was hit during fighting in the nearby port of Ras Lanuf on Monday.
About nine guards were killed and more than 40 injured in fighting around the perimeter of the area on Monday and Tuesday.
According to Reuters, firefighters were trying to control three fires at Es Sider and one at Ras Lanuf. Two blazes were triggered by shelling from Islamic State, and fire had spread to two more.
As a reminder, Libya descended into chaos after the fall of Muammar Gaddafi in 2011. The battle for control of the oil ports is part of a wider struggle in the North African country that has had two rival governments.
The U.N. is trying to win support for a deal to form a national unity government, but many members of Libya's rival parliaments have not signed up.
The country's crude oil production has dropped to less than a quarter of a 2011 high of 1.6 million barrels per day.