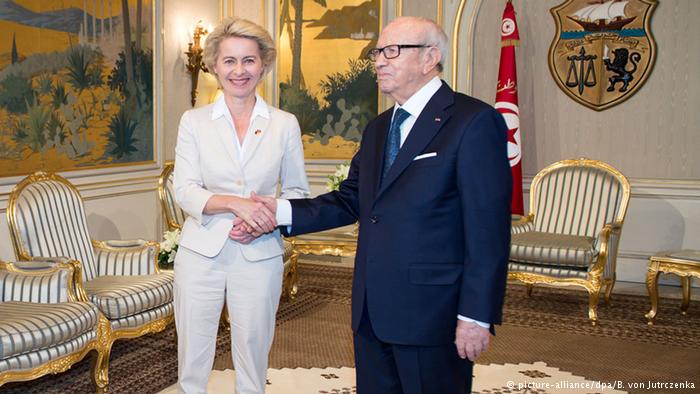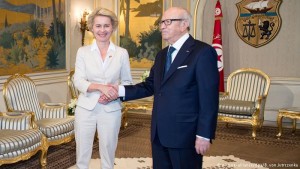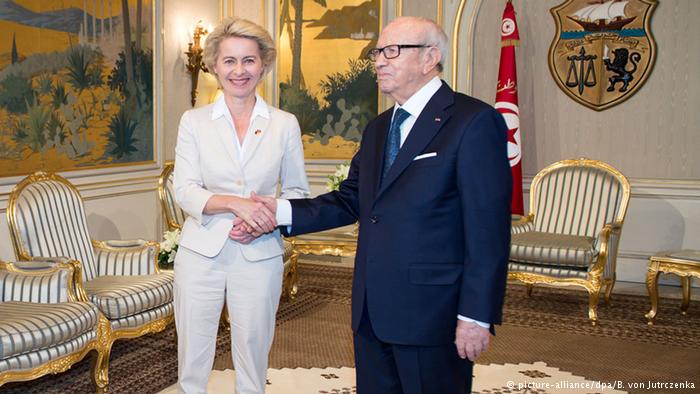 Tunisia could soon be welcoming German troops on its territory as part of its fight against the Islamic state group with talks between the defense and foreign ministers of the two countries expected to finalize the agreement.
The German forces are not expected to take part in military combat since defense commissioner Hans-Peter Bartels stated in a report last month that the military has reached "the limit of its capacity for interventions." German forces are currently engaged in the coalition against the Islamic State group and the training of Kurdish forces in northern Iraq.
Bild am Sonntag newspaper reported that Germany's forces will only help train Tunisian forces inside Tunisia and the project could be extended to Libyan forces if the war torn country is able to form a unity government. German Defense Minister Ursula von der Leyen said Islamic State group has developed to become a terror group "threatening all of North Africa."
A press release from the Tunisian interior ministry on Sunday stated that a five-member "dangerous" terror cell from Sabratha in Libya was dismantled by National Guard units in Ben Guerdane on Saturday. The ministry said they were planning attacks in Tunisia.
The previous day, the US launched airstrikes on Sabratha targeting militants of the Islamic State group. Most of those killed in the raid were Tunisian jihadists who were undergoing training in the Libyan town and preparing to launch attacks in Tunisia.
According to press reports relaying the Pentagon, Noureddine Chouchane, a terrorist wanted by Tunisian authorities for his involvement in the attacks against the Bardo Museum and Sousse resort was among those killed in the US raid.
Tunisia is battling against terror attacks and has built a wall along its border with Libya as attackers reportedly received training there.
On Saturday, a military patrol unit opened fire on an off-road vehicle coming from Algeria after the driver refused to obey orders and warning shots to stop. Defense ministry spokesman Belhassen Oueslati said ten people from Morocco and Algeria were in the vehicle and claimed to be heading to Libya in order to travel illegally to Europe.