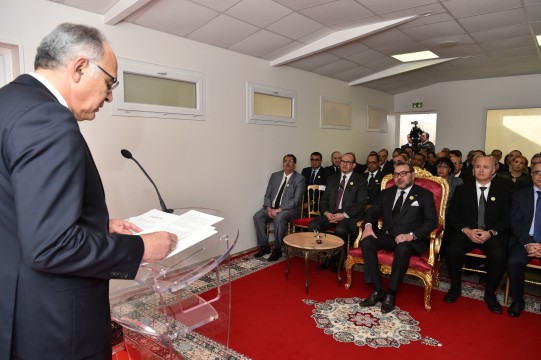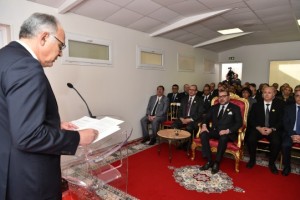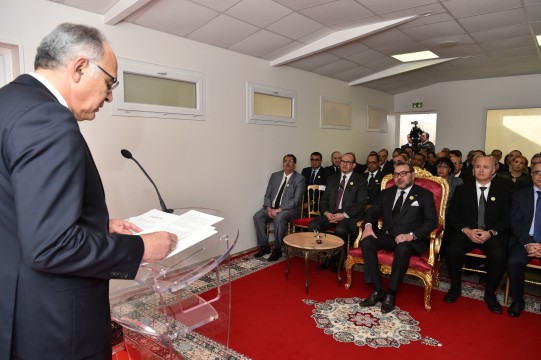 King Mohammed VI, who is on a visit to France, paid on Tuesday a call to Morocco's Consulate General in Orly, Paris suburbs, to see in person the progress made in consular services provided to the Moroccan community living there.
This visit shows clearly the special interest the Sovereign has for Moroccan expatriates and reflects the King's firm commitment to improve their situation with the setting up of an administrative fast track service.
During the Throne Day speech of last July, King Mohammed VI expressed his keen interest in the situation of Moroccan citizens living abroad, underlining the efforts to strengthen their commitment to their identity and to get them involved in the nation's socioeconomic development process.
In this important speech, the Sovereign had said that many members of the Moroccan community living abroad complained about the way they were treated in Moroccan consulates, in addition to poor services and administrative obstacles.
"There are consuls – not a majority thank God – who neglect the mission they are entrusted with and focus on personal and political issues", had said the Monarch in his Throne Day speech, calling on the Minister of Foreign Affairs to take firm action to fix the situation in some consulates.
So, the royal visit to Consulate General in Orly was highly appreciated by all members of the Moroccan community living abroad who hailed the move, saying it shows the unflinching paternal care of King Mohammed VI of all Moroccans, at home or overseas.
During the Sovereign's visit to the General Consulate in Orly, Morocco's top diplomat Salaheddine Mezouar expressed his thanks to the Sovereign, on behalf of the Moroccan community living abroad and the consular staff, for the royal constant interest to improve the consular services provided to Moroccans abroad.
He also underlined the actions taken by the Foreign Affairs Department pursuant to the royal instructions to improve consular services through the simplification of administrative procedures and enhancing consular staff.
The minister also recalled the change of several consuls in Europe and the disciplinary measures taken against some diplomats for their misconduct.
To receive complaints of Moroccans living abroad, a toll-free phone was set up within the frame of a new policy seeking transparency and good governance.
Morocco is deeply convinced that its inherent power lies in its human capital and strong bond existing between the Monarchy and Moroccan citizens wherever they are.