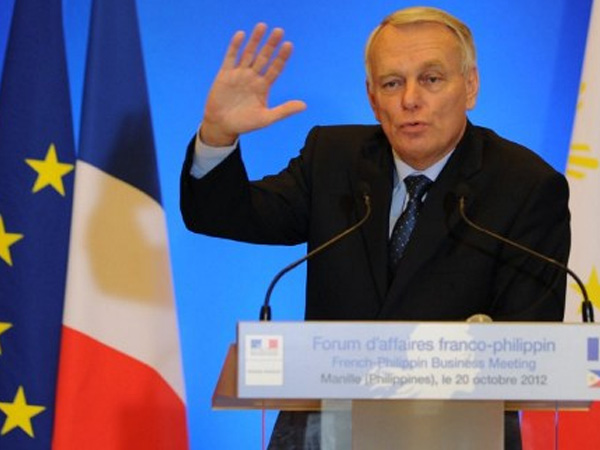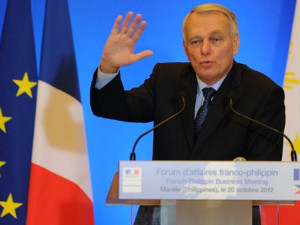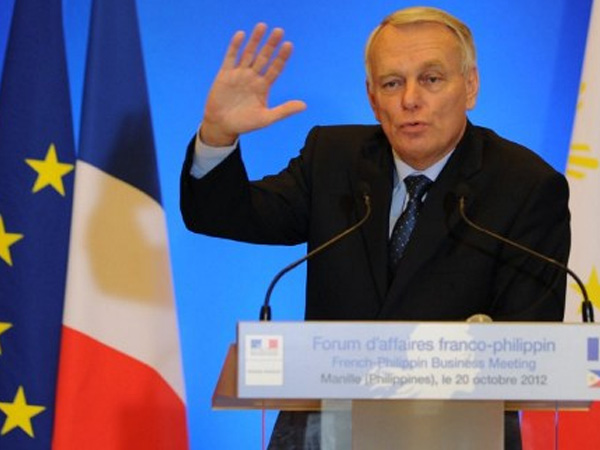 France's Foreign minister Jean-Marc Ayrault backtracked from his predecessor's statement of recognizing Palestine as a state if the peace talks that Paris is initiating between Israel and Palestine fails. Ayrault arrived in Cairo for a two-day working visit and in a joint press conference with his Egyptian counterpart Sameh Shoukry stated that "there is no pre-requisite" because that would "block everyone."
Ayrault admitted that the Israeli-Palestinian conflict is a "vicious circle" and "behind the apparent status quo lies a rapid degradation of the situation on the ground." He said Paris is concerned about the "frustration" of the status quo in Palestinian territories because it could facilitate jihadist infiltration.
The last Israeli-Palestinian talks were suspended in April 2014 and the French minister acknowledged that the road to organizing a peace conference is "difficult" but "nothing would be worse that not doing anything."
Ayrault's predecessor, Laurent Fabius, stated in January that France would "recognize a Palestinian state" if the talks failed but Prime Minister Netanyahu reacted that such statements encourage Palestine "to come and not compromise" at talks. Israel's fear would be dampened since Ayrault during the press conference shifted from Fabius's statement saying that "there is never anything automatic" about the recognition. However, he did state that "we shouldn't exclude anything, but I don't want to put this as a pre-requisite."
France is seeking the commitment of partners according to the minister to begin the process in summer with an international peace conference with the "simple" goal of mobilizing the international community "around the only possible solution, that of two states."
Sameh Shoukry expressed Cairo's appreciation of the initiative which "guarantees the legitimate rights of the Palestinian people." Egypt usually serves as a mediator in the Palestinian-Israeli conflict.