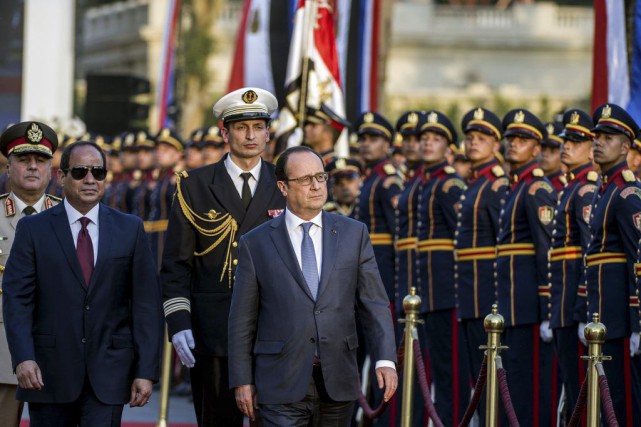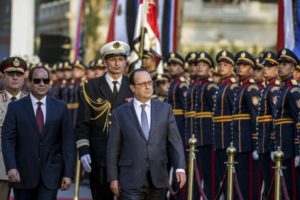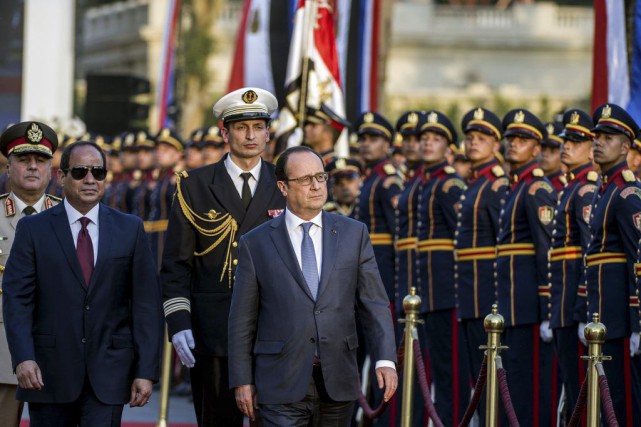 French President François Hollande signed several deals worth about €2 billion ($2.26 billion) with Egypt during his visit to Cairo, the Elysee said on Monday.
The deals included a military telecommunications satellite which is expected to be built by France's Airbus Space Systems and Thales Alenia Space.
As part of its deal with France, Egypt will receive fighter aircraft and navy vessels. In the past two years, the Egyptian government has spent billions of dollars on French weapons and other hardware as part of efforts to bolster its military.
On the eve of the visit, human rights groups including Amnesty International had criticized what they called France's "deafening silence" on rights violations in Egypt.
Since the overthrow of President Mohamed Morsi in 2013, police have waged a bloody crackdown on Islamists that has killed more than 1,000 protesters.
The French president said he and Sisi had discussed security issues in the Middle East and North Africa, including in Libya, Syria, Lebanon and Yemen, as well as Israel and the occupied Palestinian territories.
Hollande on Tuesday visited Jordan's Prince Hassan air base, where French aircraft taking part in the coalition battling IS in Syria and Iraq are stationed.