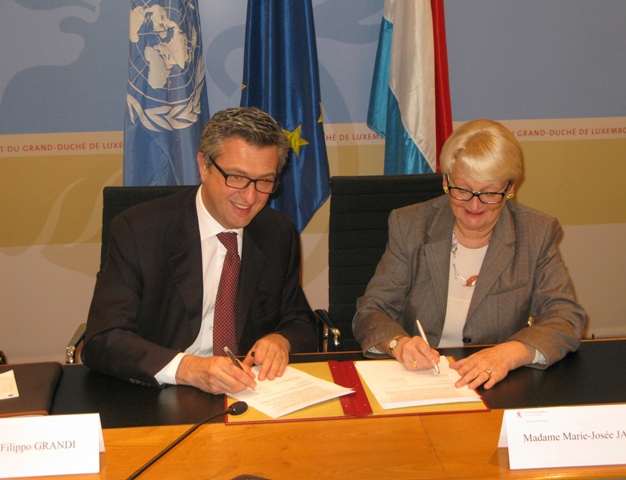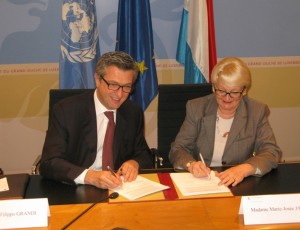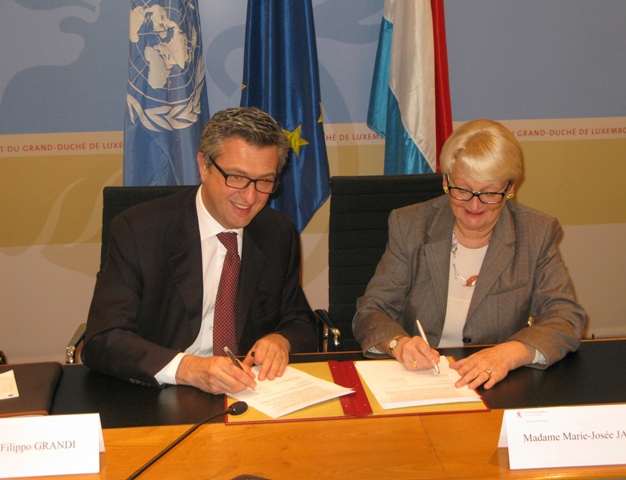 The UN Relief and Works Agency for Palestine Refugees in the East (UNRWA) is expected to receive $14.3 million in financial aid from the European Commission to help the UN agency improve living conditions of Palestinian refugees in Syria, Lebanon and the occupied Palestinian territory.
The announcement was made by UNRWA's Commissioner-General, Filippo Grandi, saying that the European Union assistance will enable agency carry out its emergency humanitarian programs to alleviate sufferings of Palestinian refugees.
Nearly $ 2 million of the assistance package will go to UNRWA chapter in Syria, where some 225,000 Palestinian refugees have been directly affected by the fallout of the violence that has killed more than 18,000 people, mostly civilians, since the outbreak of the popular uprising against the autocratic regime of Bashar al-Assad.
Over $ 7 million will be used to provide food aid in the isolated Gaza enclave, controlled by the Hamas militant group, targeting the UN agency run schools. An additional $ 2.3 million will support a job creation program destined to ease the economic hardship for 26,000 refugee families living in the occupied West Bank.
In Lebanon, UNRWA will spend $ over 3 million on food aid to Palestinians refugees of Nahr el-Bared camp and a program seeking to protect the refugees rights.
Set up by the UN General Assembly in 1949, UNRWA is tasked with providing assistance and protection to some five million registered Palestinian refugees in various countries throughout the Middle East. Its services include education, relief and social services, camp infrastructure, health care and emergency assistance.