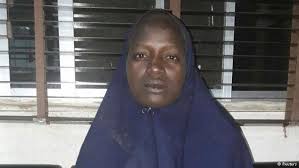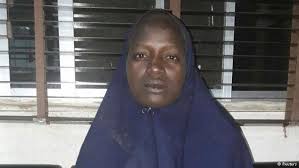 An early kidnapped schoolgirl in the Nigerian town of Chibok has been found, the army said on Friday, two days after the rescue of another Chibok girl, Amina Ali Nkeki.
According to the army spokesman Col Sani Usman, Serah Luka was among 97 women and children rescued by troops in such operations in the north-eastern Borno State.
"We are glad to state that among those rescued is a girl believed to be one of the Chibok Government Secondary School girls that were abducted on 14 April 2014 by the Boko Haram terrorists," Col Sani Usman said.
In his words, the troops killed 35 Boko Haram terrorists and recovered several arms and ammunitions and other items. In addition, they rescued 97 women and children held captives by the Boko Haram terrorists.
Earlier on Thursday, the first Chibok girl found, Amina, 19, met President Muhammadu Buhari in the capital city of Abuja.
Buhari said he was delighted she was back and could resume her education.
According to Amina, six of the 219 girls have died during the long period of captivity but the rest are still being held at a "heavily guarded" Boko Haram outpost in the forest.